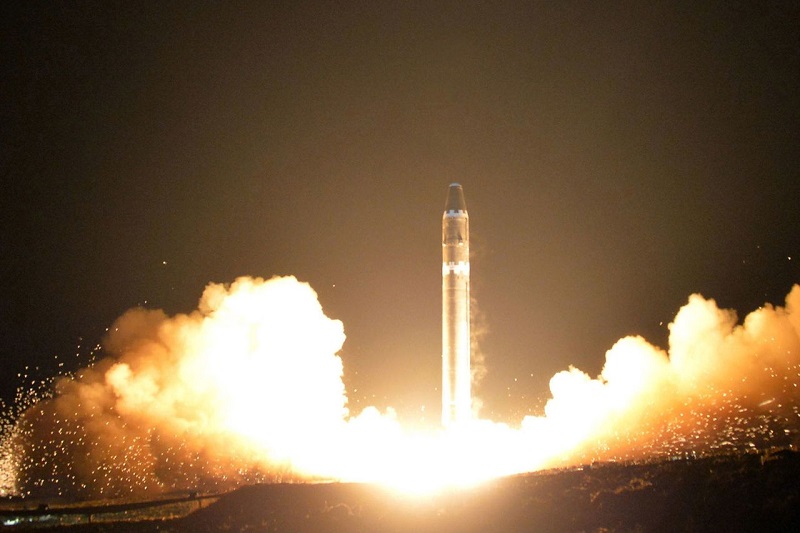 north korea missile testings leaves us concerned
North Korea missile testings leaves US concerned
North Korea -A recent escalation in North Korean military declaration prompted the United States to take serious steps towards strengthening its missile system to counter it whenever an aggression is noticed.
On Thursday, a US official confirmed that after the noticeable shift in North Korean defense strategy, the Pentagon has taken steps to amplify its control over the Pacific. Their concerns grew when North Korea conducted two missile tests in the last two weeks.
As per the Asian nations, the launches were to identify and stress the development of satellites however, the US officials believed that it was essentially testing the component of gigantic "Hwasong-17" intercontinental ballistic missile (ICBM).
Related Posts
It would have proved to be an immense threat for the western countries especially those against the military rule in North Korea. The new weapon was witnessed during a military parade in 2020. The only thing that seems to have drawn concerns was the fact that no one was aware if it was tested or not.
If the details about the weapon are actually found to be true then it can be potentially damaging for anywhere in the continental United States. In recent days, it was found that North Korea had ramped up its missile testing citing foreig threat. The United States had expressed concerns about the same and warned that any further escalation may be dangerous for public safety.