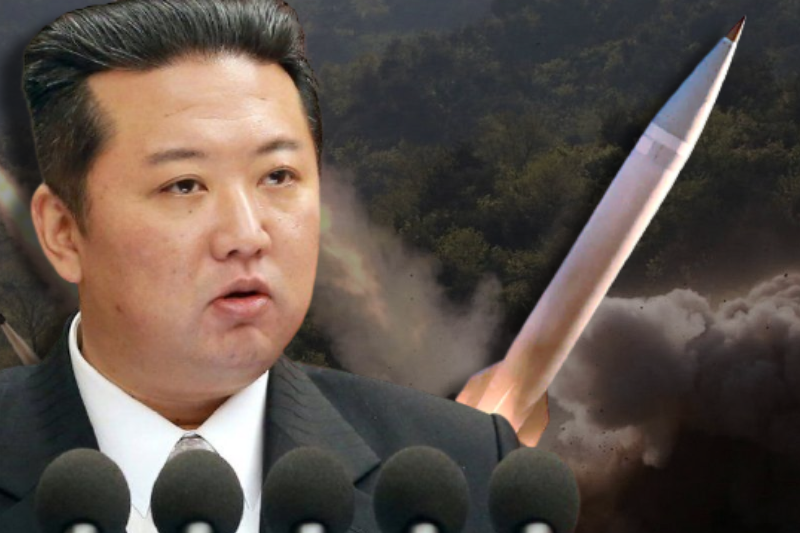 suspected ballistic missile fired into sea by north korea panic waves felt in south korea and japan
Suspected ballistic missile fired into sea by North Korea, panic waves felt in South Korea and Japan
North Korea -South Korean and Japanese militaries have said that a suspected ballistic missile has been fired into the sea by North Korea on Wednesday. The move comes roughly two months since the last launch of public weapons by North Korea. It is also a clear signal that interest in rejoining the "denuclearization talks" is lacking from Pyongyang in near future.
The launch of the missile comes as the leader of North Korea, Kim Jong Un has openly expressed his determination to bolster the country's military capabilities last week at a ruling party conference. Though he did not share any policy change or new policies towards South Korea or the United States.
South Korea's Joint Chiefs of Staff (JCS) said on Wednesday morning North Korea fired a ballistic missile towards eastern waters. South Korean and US intelligence is assessing and analyzing more details into the launch. "South Korean and US intelligence are closely analyzing for further detail," the JCS said in a statement. The launch was first reported by the Japanese coast guard that said it is probably a ballistic missile, but no confirmation has been given yet.
United Nations has banned North Korea from testing ballistic missiles and nuclear weapons.
Related Posts
As reported by Reuters, Japan's defense minister Nobuo Kishi has said the suspected ballistic missile had flown covering a distance of about 500 km (310 miles). Japanese Prime Minister Fumio Kishida has called the latest launch by North Korea "very regrettable," indicating North Korea's continuous missiles testing since 2021. In the year 2021, Pyongyang continued to advance its weapons program conducting testing of a new hypersonic missile, as reported by the state media. The testing also included train-based ballistic missile and a long-range cruise missile. Ballistic missiles are considered to be more aggressive than cruise missiles as they have the capability to carry more powerful payloads, can fly faster and cover a longer range.
"Rather than expressing willingness for denuclearization talks or interest in an end-of-war declaration, North Korea is signaling that neither the omicron variant nor domestic food shortages will stop its aggressive missile development," said Leif-Eric Easley, a professor at Ewha University in Seoul.
Last month marked 10 years of Kim Jong Un's rule after he took on as ruler of North Korea in December 2011 after the death of his father and long-time ruler Kim Jong Il. During the 10 years, Kim has established an absolute power at home and his presence strong internationally. Under his rule, North Korea has conducted 62 rounds of ballistic missile tests as compared to 9 testing rounds under his grandfather Lim Il Sung's 46-year rule, and 22 rounds during 17 years rule of his father Kim Jong Il.