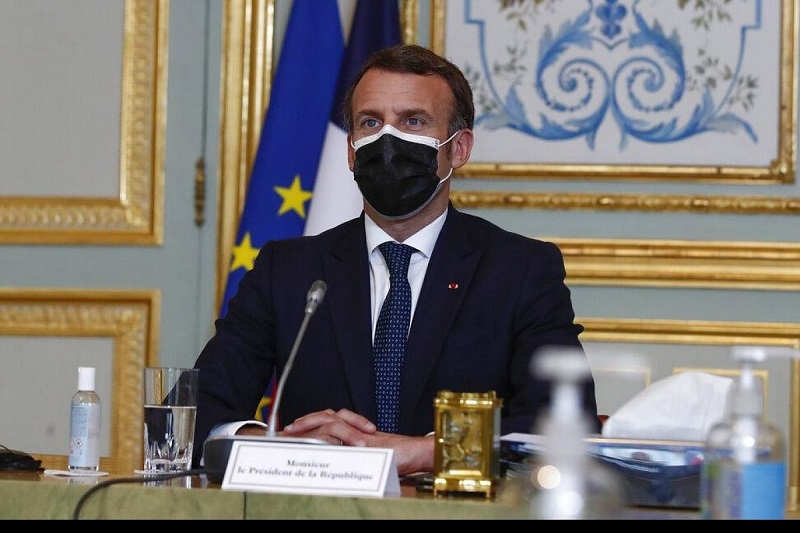 macron adamant on using covid 19 vaccine pass parliament gives its nod
Macron adamant on using Covid-19 vaccine pass, parliament gives its nod
Last updated on January 7th, 2022 at 09:15 am
France – The French government has introduced Covid-19 health pass which will be required by people to get access to places like restaurants, malls or any other hospitality related sections in the country.
On Tuesday, the government officials once again vowed to enact the law which prohibits unvaccinated people from hospitality venues. This was being said regardless of the legislation hitting a procedural hitch in parliament overnight.
The law will most probably be applicable from January 15 this year to the European Affairs Minister Clement Beaune. Till now, it was only the health pass that the French government had enforced but it was acted in the form of a law.
With the enforcement of this pass, the government aimed at curbing the movement of the unvaccinated population as the pass was the only way to get access to cafes or cinemas or board trains. People were asked to either show a fresh negative test or proof that they have been vaccinated.
Related Posts
From here, the parliament has taken a strict call on the matter and decided that they will completely eliminate the option of showing a negative test and any unvaccinated person will be not allowed to enter hospitality venues or trains.
The law was opposed by a lot of people, especially those who are anti-vaccines campaigners or are part of either far-right and far-left groups. They questioned the situation of human rights after this but as this law is now backed by the majority in the parliament, it can soon be enacted.
The concerns to curb the spread of the virus and be strict about certain protocols are also increasing because scientists have reportedly identified another strain of the COVID-19 causing virus in Southern France. This strain is known as 'IHU', the B.1.640.2 variant. There have been 12 cases for this variant in the area and till now, the investigation revealed, the virus might have links to travel to African country Cameroon.