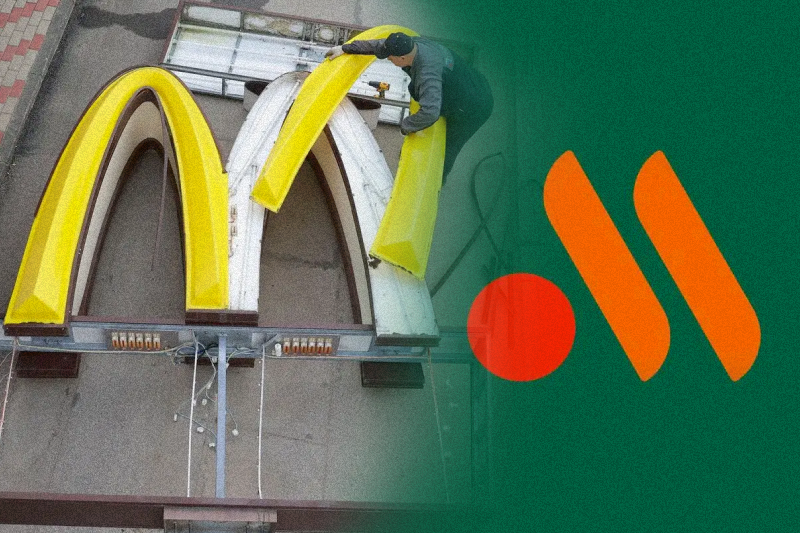 russia has its own tasty replacement of mcdonalds
Russia has its own 'tasty' replacement of McDonald's 
Three months after global fast food giant McDonald's suspended its operations in Russia, the people of country are up for more excitement. On Sunday, hundreds of people lined up in front of the former outlet of McDonald's on Moscow's Pushkin Square as it reopened with a new name under a Russian owner.
McDonald's shut down operations in response to Ukraine war
In March, McDonald's had shut down all its operations of the company-run restaurants across Russia, even though few of the restaurants run by franchisees stayed open. This was one of the most visible responses to Russia sending its troops into Ukraine, by foreign organisations.
McDonald's left Russia altogether two months later and sold its 850 restaurants to Alexander Govor, who holds licenses for 25 franchises in Siberia.
Related Posts
Vkusno-i Tochka (Tasty-period)
Pushkin Square restaurant opened on Sunday, and just few hours before that the new name of the Russian chain replacing McDonald's was announced: Vkusno-i Tochka (Tasty-period). The logo is quite different from the original logo, but still has the golden arches: "a circle and two yellow oblongs — representing a beef patty and french fries — configured into a stylized M".
Oleg Paroev, the Russian chain's general director, shares his goal of opening 200 outlets by the end of this month.
On Sunday, that earlier symbolism of McDonald's opening its first outlet in Russia, the first taste of Western consumerism, echoed through reopening of Russia owned first outlet. When McDonald's first opened in 1990, the crowd was magnanimous. Compared to that, the Sunday's crowd was much small but was definitely lively. "This is a historic place — the flagship of McDonald's," Govor told reporters. "I'm sure it will be the flagship for us." The restaurant inside continues to hold striking similarities with the former one – touchscreens for placing orders and workers at the counters wearing similar polo t-shirt uniforms.