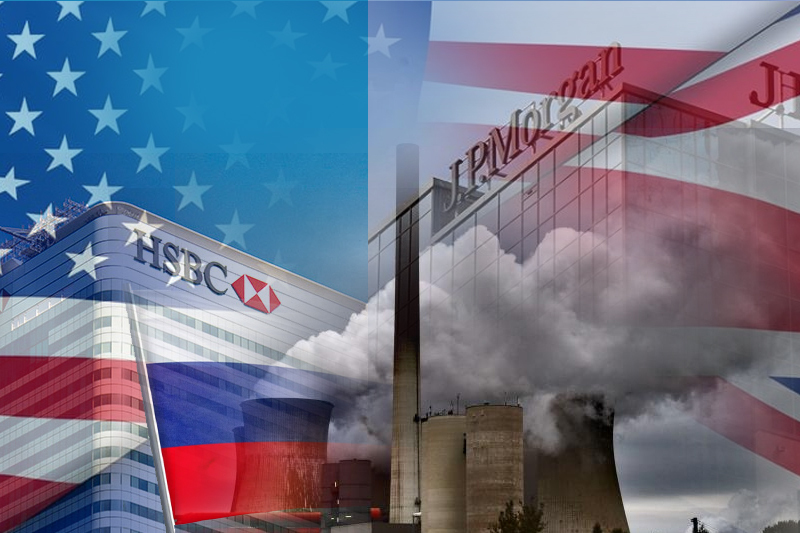 study highlights uk us as biggest patrons of russian carbon bombs
Study highlights UK, US as biggest patrons of Russian 'carbon bombs'
A review of the database of holdings of past few years has highlighted that financial institutions based in the United States and United Kingdom have been among the biggest investors in Russia's "carbon bomb" fossil fuel projects. Campaigners in Ukraine have called out these financial institutions to immediately end the investments to fossil fuel projects in Russia in order to limit the funding of Russia's aggressive invasion of Ukraine and also to avoid further climate change.
What are "carbon bombs"?
Carbon bombs are fossil fuel extraction projects that have been identified by researchers to contain at least 1bn tonnes of CO2 gas that is responsible for rising global temperatures, triple the annual emissions in United Kingdom. Russia is a hotspot of these projects, with 40 carbon bombs. Out of these 19 are operated or developed by Russian companies through support of foreign finance. The companies are Gazprom, Novatek, Lukoil, Rosneft oil company and Tatneft.
The database, produced by the Leave it in the Ground Initiative (Lingo), found "more than 400 foreign financial institutions had provided $130bn (£109bn) of support to the Russian companies – $52bn in investment and $84bn in credit". This data was released on Wednesday, the Ukraine's Independence Day, as Russia's invasion on Ukraine completes six months.
Kjell Kuhne, at Lingo, said, "This [war] has made really clear that, when you don't care who you're doing business with, it does translate into human suffering and lives lost. It's also clear we should not be investing in new fossil fuel projects, as the International Energy Agency has confirmed. Anybody involved in these projects should be really questioning what they're doing."
Keep Reading
Major investors in Russian fossil fuel projects
"Financial institutions in the US hold almost half the foreign investment in Russian carbon bomb companies, with 154 institutions holding $23.6bn", The Guardian mentions. The largest combination of investment and credit, standing at $10bn, was provided by JPMorgan Chase, which has been identified as leading fossil fuel funder.
The UK stands third in the list of Russian fossil fuel project investing nations, with 32 financial institutions holding total investments of $2.5bn. HSBC had the largest investment and credit total of $308m. Furthermore, financial groups in Japan, Norway, Switzerland and the Netherlands also have big investments in the fossil fuel projects.
"Putin's war is funded through money from fossil fuels and these fossil fuels are causing climate breakdown as we speak," said Svitlana Romanko, director of the Ukrainian NGO Razom We Stand. "Investing in Russian carbon bombs is the worst thing you can do today."