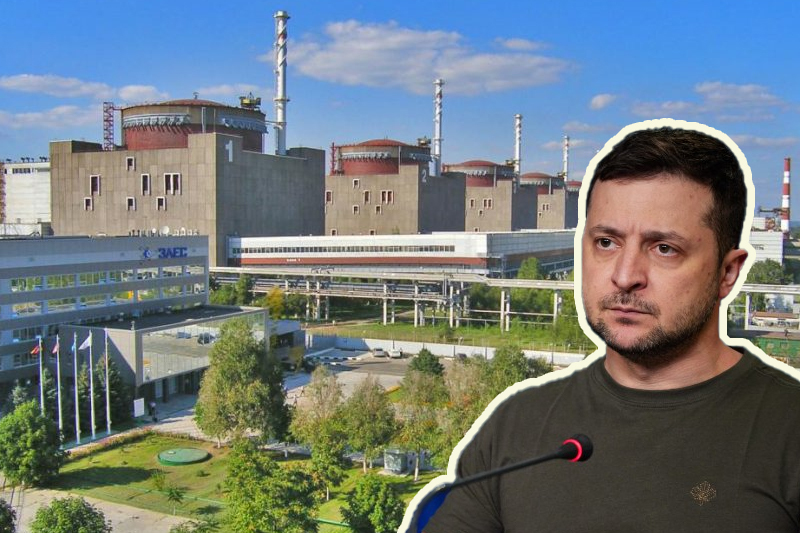 zaporizhzhia nuclear plant disconnected from power grid after shelling
Zaporizhzhia nuclear plant disconnected from power grid after shelling
The Russia occupied Zaporizhzhia nuclear power plant has suffered a "complete disconnection" on Thursday from Ukraine's power grid for the first time in its 40 year history. Aggressive shelling led to fires in the vicinity, causing the last two working power units at the plant located in southern Ukraine to disconnect from the power grid, confirmed Ukraine's national energy company, Energoatom.
"As a result, the station's two working power units were disconnected from the network," Energoatom said in a statement posted to Telegram, blaming Russian forces for the incident. "Thus, the actions of the invaders caused a complete disconnection of the ZNPP from the power grid — the first in the history of the plant." The United Nations nuclear watchdog, IAEA (International Atomic Energy Agency) said that energy supply to the plant was restored later in the day, but the six reactors remained disconnected from Ukraine's power grid as of Thursday evening local time.
Keep Reading
Ukraine had warned of Russia's intentions of disconnecting the nuclear power plant in a highly risky effort in order to divert it to the Russian power grid. "A disruption in the supply of electricity to the plant could also knock out cooling systems that are essential for the safe operation of the reactors, while emergency diesel generators are sometimes unreliable," according to officials.
"Almost every day there is a new incident at or near the [nuclear plant]" IAEA head Rafael Grossi said in a statement on Twitter. "We can't afford to lose any more time. I'm determined to personally lead an IAEA mission to the plant in the next few days to help stabilize the nuclear safety and security situation there."
Fighting near the Europe's biggest nuclear plant, that was occupied by Russian forces during early days of crackdown, has raised concerns by UN, IAEA and Ukrainian authorities over looming nuclear catastrophe. The increased shelling has further increased concerns. The recent round of shelling had triggered fires that damaged overhead power lines, cutting off the plant. President Zelensky has blamed the damage to plant on Russian shelling. In his nightly address, Zelensky accused Moscow of "putting Ukraine and Europe one step away from disaster".