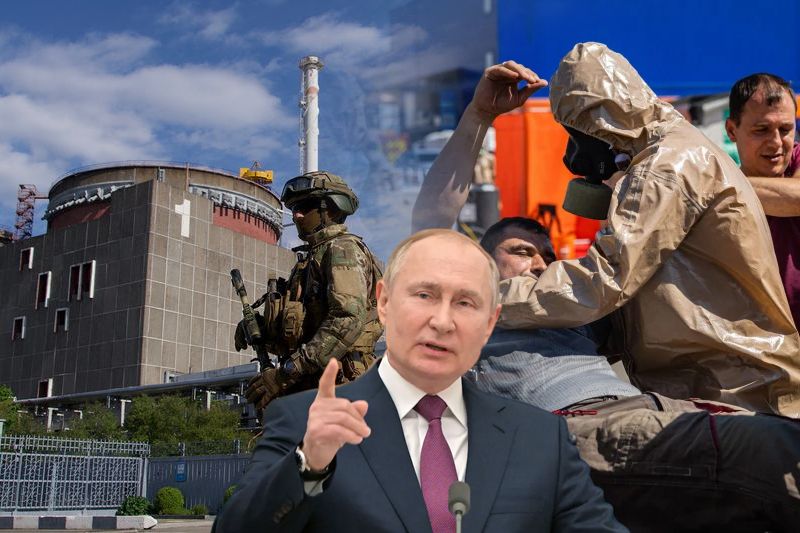 russia planning to disconnect nuclear plant from power grid, ukraine warns
Ukraine warns Russia might be planning to attack the nuclear plant
Ukraine has warned that Russia might be planning an "imminent attack" at the Zaporizhzhia nuclear power plant, adding on Friday that it would be then pinning the blame on Kyiv. Ukraine's national energy company has said that many staff members at the plant were ordered to stay home, adding Moscow had intentions of disconnecting the plant from the power grid.
The nuclear power plant, that is the largest in Europe, was occupied by Russian forces at the beginning of Russia and Ukraine war. The shelling on plant has raised global concerns over a nuclear catastrophe, while both countries are trading blames over the attack on plant. The concerns over safety of nuclear reactor have called for demilitarization of the plant by international bodies, the calls however have been rejected by Russia.
Keep Reading
Energoatom, the Ukrainian energy company, raised concerns early on Friday over Russia's plans to switch off the power blocks at the Zaporizhzhia nuclear plant and disconnecting them from country's power grid. This would create a huge energy shortage in Ukraine. "There is information that the Russian occupying forces are planning to stop working power units in the near future and disconnect them from the communication lines supplying power to the Ukrainian power system," it said in a post on Telegram. The Russian military "is looking for suppliers of fuel for diesel generators, which must be turned on after the shutdown of power units and in the absence of external power supply for nuclear fuel cooling systems."
Kyiv refreshed the warning on Friday that "the probability of a major act of terror at the nuclear facility is very high." This was after Russia on Thursday threatened to shut down the plant, citing alleged continuous shelling on plant by Ukraine that could trigger a man-made disaster.
Meanwhile, acting upon the rising threats and concerns around Russian occupation of the Ukrainian plant, French President Emmanuel Macron held a phone call with his Russian counterpart Vladimir Putin. According to Macron's office, President Putin has agreed to "allow independent inspectors to go to the plant", and had "reconsidered allowing the mission from the International Atomic Energy Agency to travel to the facility from Ukrainian territory".