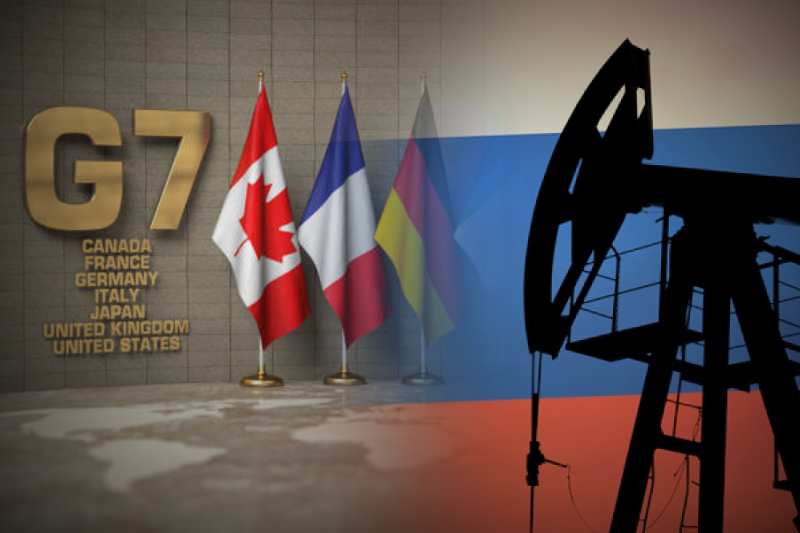 g7 summit russian oil price may be capped as proposal garners world leaders approval
G7 Summit: Russian oil price may be capped as proposal garners world leaders' approval
Proposal to cap the price of Russian oil and pipeline gas in order to further pressurize Kremlin by slashing the revenues and also to reduce inflation in the west has garnered support as G7 leaders met on Sunday in Bavaria for the summit. The three-day long G7 summit is expected to be dominated by discussions around ways to tighten the economic and military pressure around Russia's President Vladimir Putin without actually causing disastrous consequences.
Joe Biden, at the kickoff of the summit at the Bavarian alpine castle, said Putin had been frustrated by the unity shown by the west during Ukraine war. "Putin has been counting on it from the beginning that somehow Nato and the G7 would splinter. But we haven't and we're not going to," Biden said.
Price cap on Russian oil
Dual caps, on the Russian oil price and also on price of pipeline gas are being heavily campaigned by the Italian prime minister, Mario Draghi. His efforts gained result after opening meeting held on Sunday led to the support of proposal from the French president, Emmanuel Macron. "There is now more than mild optimism that this will work," a source said.
Keep Reading
"Putting a ceiling on the price of fossil fuels imported from Russia has a geopolitical goal as well as an economic and social one," Draghi told the G7. "We need to reduce our funding to Russia. And we need to eliminate one of the main causes of inflation. We must avoid the mistakes made after the 2008 crisis: the energy crisis must not produce a return of populism."
"We must mitigate the impact of rising energy prices, compensate families and businesses in difficulty, and tax companies that make extraordinary profits."
How would the cap work?
The proposed gas cap would be implemented by the European countries simply refusing to pay above a, for now, unspecified fixed price for Russian gas. It is understood that in short term Russia has no other alternative market for selling the pipeline gas. So, unless it is prepared to deeply impact its revenues by shutting down the pipeline altogether, it would not have any other option other than selling to Europe at a dictated price by the latter.
The proposal has been promoted most heavily by the US Treasury secretary, Janet Yellen. On the other hand, Germany is the single G7 nation most uneasy with the proposal. It fears that this might lead to a bust-up in EU and Russia might very well just turn off the gas supply to Europe.