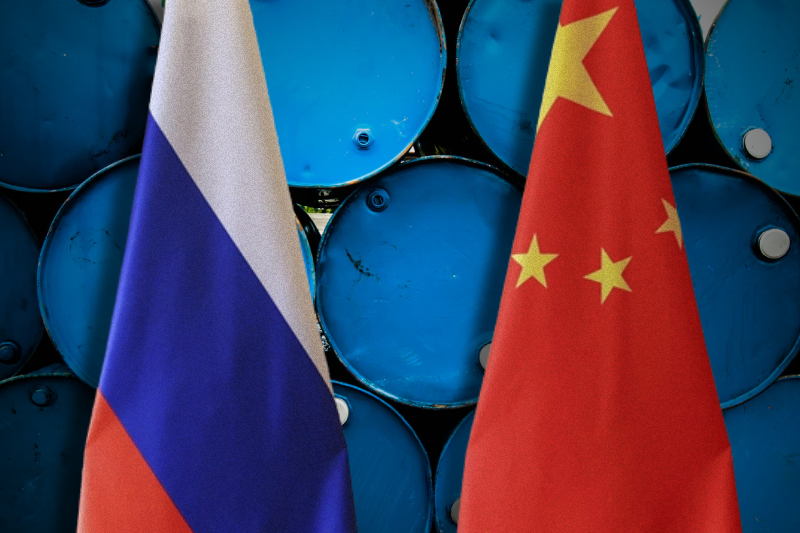 chinas biggest oil supplier is now russia
China's biggest oil supplier is now Russia
Russia has become the biggest supplier of oil to China by selling the crude at a discounted price amid the Ukraine war. Imports of Russia's oil to China have risen by 55 per cent from last year to a record level in May. With this Russia has displaced Saudi Arabia as China's biggest oil supplier.
China based companies, including state refining giant Sinopec and state-run Zhenhua Oil, have increased the Russian crude oil purchases in recent months after they were offered heavy discounts by Moscow. This was after the buyers in Europe and the United States had banned the Russian energy as part of strict sanctions imposed on Russia over its war on Ukraine.
"The imports into China, which include supplies pumped through the East Siberia Pacific Ocean pipeline and shipments by sea, totalled nearly 8.42m tonnes last month," according to data from the Chinese General Administration of Customs. With this the former biggest source of crude oil to China, Saudi Arabia was pushed into second place with 7.82m tonnes.
Keep Reading
Sanctions on Russia
Energy exports form a critical revenue source for Russia but the decision of banning Russian oil is also in most likelihood going to impact Western consumers. A report by the Centre for Research on Energy and Clean Air think tank that was released last week, said, "Russia earned almost $100bn (£82bn) in revenue from fossil fuel exports in the first 100 days of the country's invasion of Ukraine, despite a fall in exports in May."
European Union, with worth of $59 billion, made up 61 per cent of these imports. In all although the Russian oil and gas exports have declined, revenues still exceeded the Ukraine war cost during the first 100 days.
As of Monday, China has imported 260,000 tonnes of Iranian crude oil last month, which is the third shipment of Iranian oil since last December.