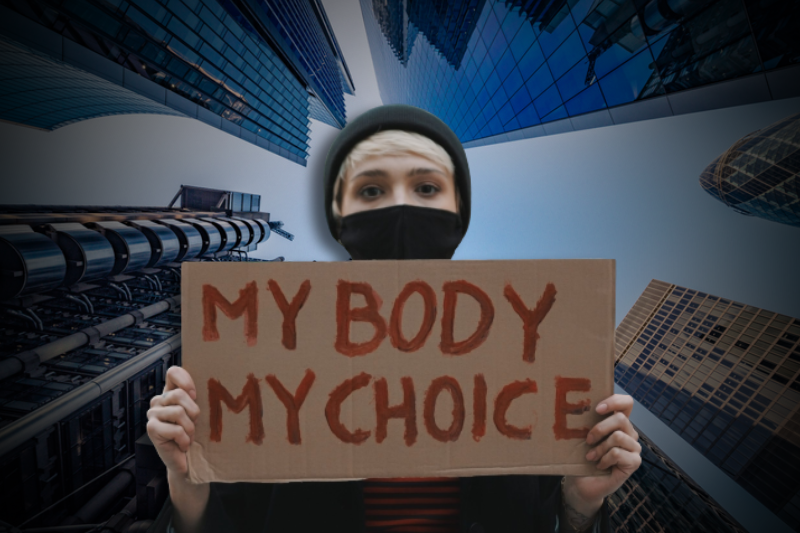 abortion rights many us firms move swiftly to support employees seeking abortion
Abortion rights: Many US firms move swiftly to support employees seeking abortion
While the politicians in United States are desperately snatching the women's rights and denying them to make decisions regarding their bodies and lives, many tech companies and banks in the country have decided to take the leap to protect the rights of their employees and support them.
On Friday, as the landmark ruling of Roe Vs Wade was overturned by the US Supreme Court – through the majority of conservative judges – the lawmakers have pushed the "land of opportunities" decades into rewind. And thus begins the fight for women rights, the fight that American women had already won once. While the country's politicians are abandoning women, many US companies – tech firms and banks – have moved swiftly to support their women employees who seek an abortion.
"Critical Healthcare" packages
With, in high probability, millions of American women soon having to cross the state border to get an abortion, many employers in the US have added "critical healthcare" packages to their employees benefit packages. While the abortion will be banned in many but not all states, women might be forced to travel across states to get the procedure done.
Keep Reading
The measures are also a reflection of the sense of responsibility that the employers now feel to respond amid pressure from employees, investors and customers to reiterate that the corporate values do not conform with the laws of the states in which they are based.
Many US tech firms and banks have announced that they would be covering the travel expenses for US workers who are in need of abortions under their medical benefits. Bank of America and Goldman Sachs have now joined Citigroup and JPMorgan Chase to offer the travel benefits.
"We will continue to provide benefits that support our colleagues' family planning choices wherever we are legally permitted to do so," Citi's head of human resources, Sara Wechter, wrote in a memo on Friday addressed to employees.
Tech firms have also moved swiftly in this direction. While Microsoft has extended its financial support to the employees under the "critical healthcare" package, Apple said that "existing benefits package allows employees to travel out of state for medical care". Facebook parent Meta has also said that it will offer reimbursement of travel expense "to the extent permitted by law".