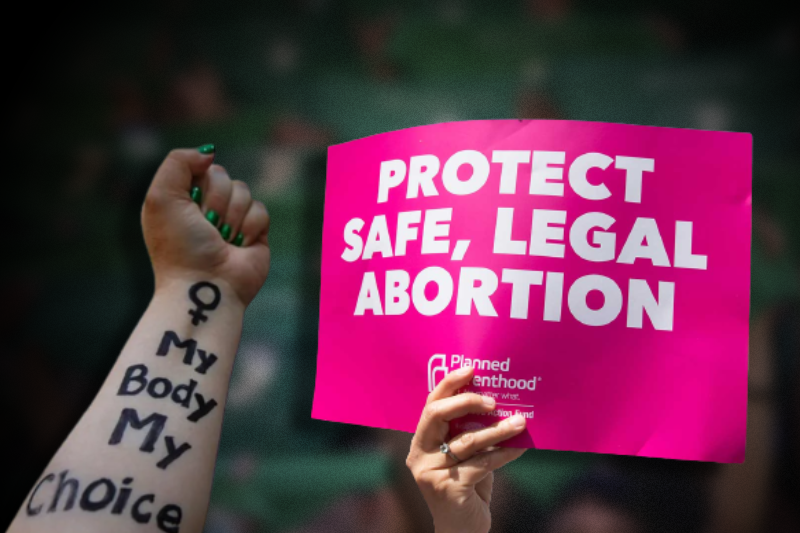 are abortion rights a lost cause as us might end decades long women rights
Are Abortion Rights a lost cause as US might end decades long women rights
As a leaked draft of US Supreme Court shows that the country might soon be ending the right to choose of women across the country after 50 years of that freedom, the ball is set rolling for a new trend.
Despite living in modern world, abortion remains as one of the most controversial and contested topic – a battle ground for politics. In 24 countries, it is illegal for women to terminate pregnancies under any circumstances. Another 37 countries only permit abortion when there is danger to mother's life.
If US strikes down the historical Roe Vs Wade ruling of 1973, American women will join millions of women across the world who have been devoid of their basic right to choose.
Latin America
Housing some of the most extreme anti-abortion laws, Latin America has imposed severe crackdown of women rights. El Salvador, Nicaragua and Honduras have banned abortion under all circumstances. Jair Bolsonaro of Brazil has passed law that allows abortion only in cases of rape, foetal defects and danger to mother's health.
But countries like Chile and Colombia have eased out their abortion laws.
Africa
Unsafe abortions are contributor of high death rate in Africa. Guttmacher Institute has underlined that 92 per cent African women of reproductive age have restricted access to legal abortions. Egypt, DRC and Senegal have made abortion a criminal offense.
It is further estimated by the Centre for Reproductive Rights that more than 15,000 women could be saved per year with just providing them safe access to termination.
Asia
WHO has estimated that more than half of global unsafe abortions take place in Asia, particularly in South and Central Asia. Laos and Philippines have made abortion illegal, with the latter's anti-abortion law based on colonial era law.
Europe
Though almost all European nations offer legalized abortions, it still remains illegal in Andorra, Malta and Vatican City. Access to abortion is greatly restricted in Poland, posing great danger to health and life of women in the country.
Also Read: 5 Most Richest European Countries As Per Their GDP
Why is that no matter how much progress we make, the basic women rights are the most difficult to access and made largely illegal? How progressive is it of United States to make move towards ending abortion rights in the country? Are we regressing as a society? Share your views below and join the much needed conversation.