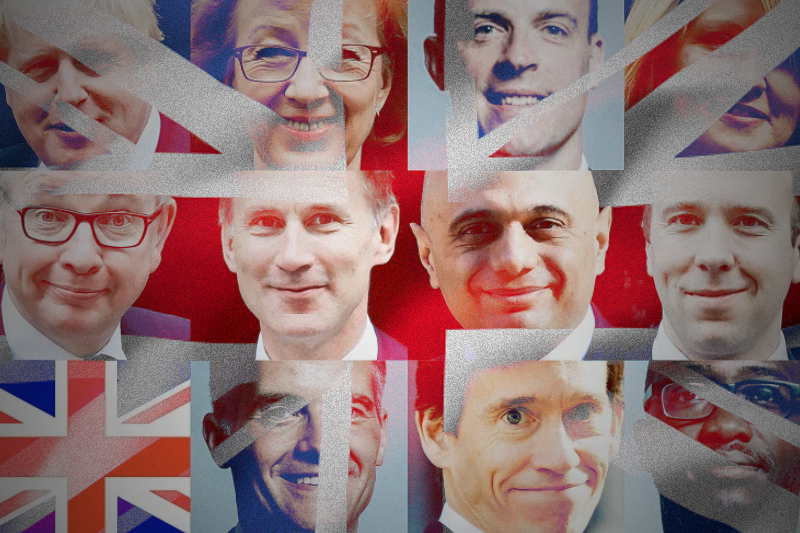 boris johnson is not the first which other uks conservative leaders have faced challenges in past
Boris Johnson is not the first: Which other UK's conservative leaders have faced challenges in past
Boris Johnson, the Prime Minister of United Kingdom, has survived the no-confidence vote by Tory MPs, triggered by Partygate scandal. But looking at the vote distribution, his grip on No. 10 is far from safe. The leadership challenge faced by Johnson are being dubbed as the most high profile and large in terms of opposition in the history of UK politics. But one cannot ignore that many past conservative leaders in UK faces similar leadership challenges.
"The history for prime ministers who survive confidence votes isn't that great," said Tim Bale, professor of politics at Queen Mary University of London.
Margaret Thatcher
UK PM Thatcher survived her first leadership challenge in 1989. But next year's second challenge resulted into her downfall. In 1989 lawmaker Anthony Meyer had launched a challenge against Thatcher, who was being re-elected as party leader, unopposed every single year since 1974. Thatcher won the challenge quite comfortably by 314 to 33 votes. The counting had, however, deliberately spoiled ballot papers, and about 60 did not endorse her. This was an early indication of her shaky position.
Keep Reading
The next year, former defense secretary Michael Heseltine extended his bid to grab leadership from Thatcher amid division among the Conservatives. Thatcher won 204 votes Vs Heseltine's 152. Two days later the 'Iron Lady' resigned and Heseltine was elected as her successor.
John Major
In December 1990 Major took over as Thatcher's successor, handpicked by her. In June 1995, Major resigned as party leader in attempt to force leadership contest against himself. This was a challenge to party to "put up or shut up" in a bid to shut down critics within the Conservative ranks. Major remained in power for almost two more years. Conservatives lost the general election in 1997, with landslide victory for Labour's Tony Blair.
Theresa May
UK's second female prime minister, May came to power in July 2016. She faced severe pressure during her entire tenure due to her repeated and later unsuccessful attempts to take UK out of the European Union.
In December 2018, angry over May's Brexit policy, 48 Conservative lawmakers triggered a no-confidence vote against her. She won by 200 votes to 117. But the results also underlined she had lost the support of one-third of her lawmakers. She was later forced to step down in May 2019. She had said "it will always remain a matter of deep regret for me to fail to deliver Brexit".
Similar is the position of Boris Johnson, at present. He has won the vote by a similar margin. But May was ousted six months after the vote. Now only time will tell about the political fate of Mr. Johnson.