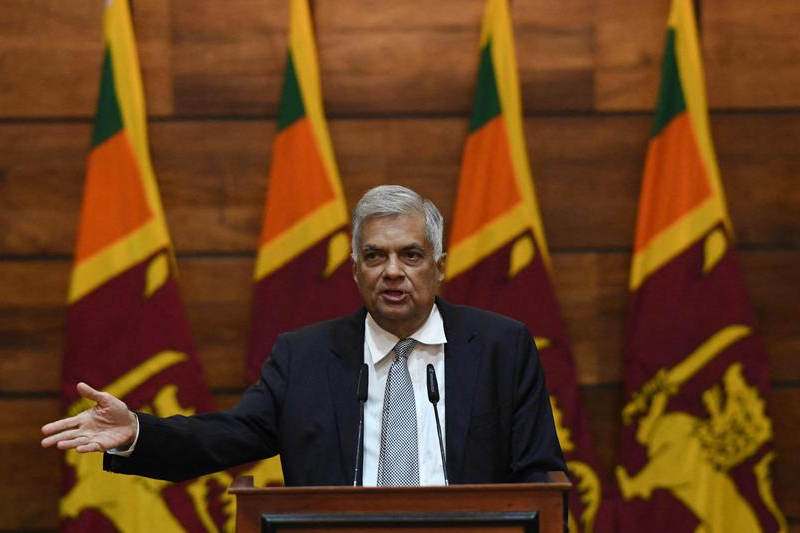 sri lanka pm wickremesinghe urges for calm as un calls for global aid
Sri Lanka: PM Wickremesinghe urges for calm as UN calls for global aid
On Tuesday, the Prime Minister of Sri Lanka said that the United Nations has arranged for a global public appeal to help the country's worst impacted sectors of food, agriculture and heath as the country struggles under its worst economic crises.
Hopes for better days by UN appeal
Giving his speech to the Sri Lankan Parliament, Prime Minister Ranil Wickremesinghe underlined that the UN has plans to extend $48 million in assistance to the island nation over a period of four months.
He added that coming three weeks would be difficult to procure some essentials, urging people to stay patient and united, and use the extremely limited supplies with great caution and to avoid any nonessential travel.
Keep Reading
"Therefore, I urge all citizens to refrain from thinking about hoarding fuel and gas during this period. After those difficult three weeks, we will try to provide fuel and food without further disruptions. Negotiations are underway with various parties to ensure this happens," Wickremesinghe said.
Economic crisis like never before
Sri Lanka is currently struggling amid its worst economic crisis of recent times. The country is bankrupt with suspended repayment of its foreign loans. Foreign reserves have been exhausted. Limited trade and imports have led to extreme shortages of essentials like food, medicine, cooking gas and fuel.
Country has is to repay $7 billion this year out of the $25 billion in foreign loans it is supposed to pay by year 2026. Furthermore, the total foreign debt of Sri Lanka is $51 billion.
Seeking help from IMF
PM Wickremesinghe has sought help from IMF (International Monetary Fund) to lead discussions between Sri Lanka and its lending partners, hoping for a bailout package.
"Holding such a conference under the leadership of India, China and Japan will be a great strength to our country. China and Japan have different credit approaches. It is our hope that some consensus on lending approaches can be reached through such a conference," Wickremesinghe said.
Economic crisis led to a ripple effect in the country creating a political chaos as protesters raised voice against the government for inadequate action, calling for resignation of President Gotabaya Rajapaksa, who is accused to be responsible for the economic crisis in country.