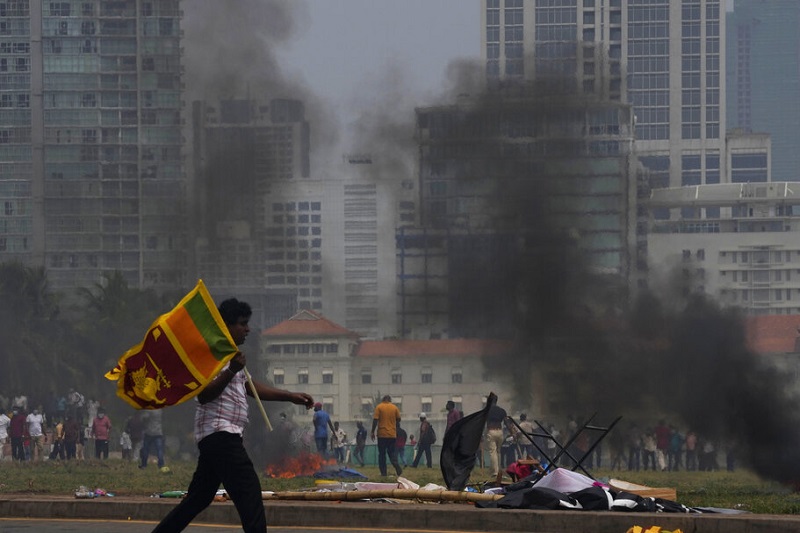 sri lanka economic crisis
Sri Lankan Prime Minister Resigns After Weeks of Protests
The Prime Minister of Sri Lanka, Mahinda Rajapaksa, has resigned from his post after weeks of protests demanding that he and his brother, the country's president, step down because of the economic crisis.
In recent weeks, people demanded the resignation of the president and the prime minister for dragging the nation into its worst economic crisis in decades. The protesters directly blamed them for the economic crisis.
The resignation of the prime minister
The prime minister said on Twitter that he submitted his resignation to President Gotabaya Rajapaksa. Subsequently, a violent attack took place in the country by government supporters on the protesters. The authorities also deployed armed troops in Colombo.
Four people, including a ruling party lawmaker, died because of the violent attack. Consequently, President Rajapaksa imposed a countrywide curfew until Wednesday morning.
Protest against the government
Street protests erupted against President and his brother Mahinda Rajapaksa because of the rising prices of fuel, food, and medicines. For the first time, middle-class Sri Lankans also took to the streets in large numbers to protest against the government.
In recent weeks, people have been forced to stand in lines for hours to buy basic items. Doctors also warned of crippling shortages of life-saving drugs in hospitals.
The economic crisis in Sri Lanka
People claim that the country is facing the worst economic crisis because of mismanaged government finances and ill-timed tax cuts. Sri Lanka was in financial trouble even before the Russia-Ukraine war drove up food and oil prices.
Sri Lanka was in a deep economic crisis when the Covid-19 pandemic hit in 2020. Later on, the coronavirus pandemic also affected the tourism sector of the country. The Sri Lankan government imposed a broad import ban in March 2020 to save foreign currency. However, it is now facing record inflation. The currency crisis has badly disrupted fuel imports and caused an increase in food prices.