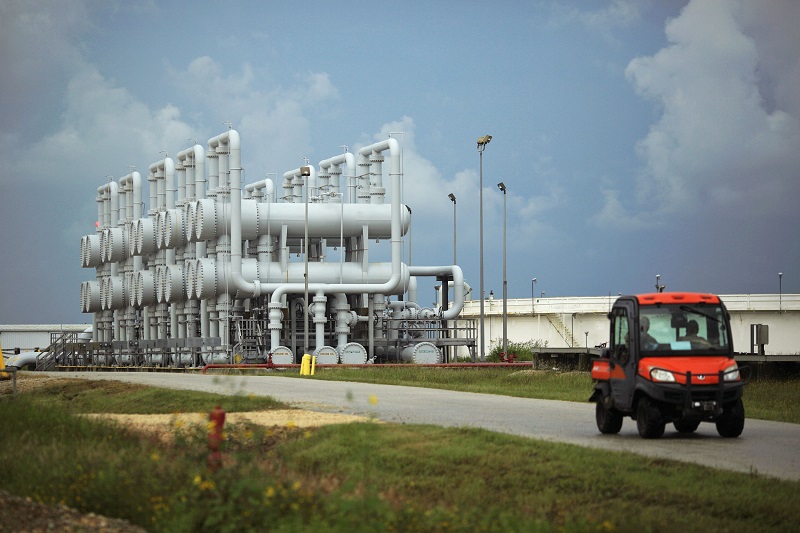 inside the strategic petroleum reserve as u.s. seeks oil reserve overhaul to ease mandatory drawdowns
Oil prices sink as lockdowns grip China
On Monday, oil prices sank 4% alongside equities as coronavirus lockdowns continued in China, sparking demand concerns.
It is pertinent to state that China is the top oil importer worldwide.
Brent crude fell $4.47 to $107.92 a barrel at 11:14 pm EDT, and West Texas Intermediate crude fell $4.67 to $105.10 a barrel. According to details, both contracts had gained over 35% so far this year.
In April, tighter and wider COVID-19 lockdowns in China have led to slower export growth in the world's No. 2 economy. Global financial markets have been spooked by wide concerns over interest rate hikes and recession worries.
"The COVID-19 lockdowns are impacting the oil market negatively. The market is selling off in conjunction with equities," said the president of Lipow Oil Associates in Houston, Andrew Lipow.
Crude imports by Beijing in the opening four months of 2022 fell 4.8% from a year ago. April imports were up by nearly 7%.
Related Posts

China's Iranian oil imports in the month of April came off peak volumes witnessed in late 2021, and early 2022 as demand from refiners weakened after COVID-19 lockdowns pummeled fuel margins and on surging imports of lower-priced Russian oil.
The dollar hit a two-decade high, and Wall Street stock indexes fell, making oil more expensive for those possessing other currencies.
The world's top oil exporter, Saudi Arabia, lowered crude prices for Europe and Asia in June.
In Russia, oil output spiked in early May from April, and production stabilized after the fall in output in April as Western nations imposed sanctions over the Ukraine crisis.
Last week, the European Commission proposed an embargo on Russian oil, boosting Brent and WTI prices. The proposal requires a unanimous vote by EU members to pass.