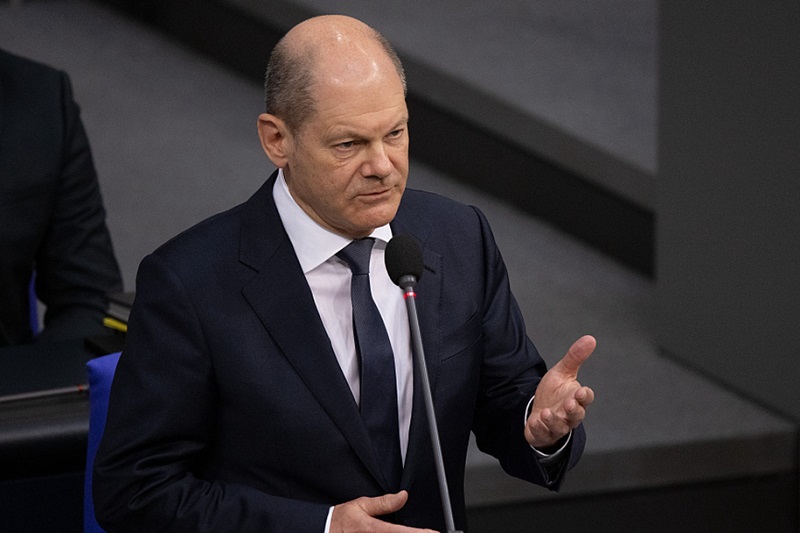 germany to end russian oil imports this year
Germany to end Russian oil imports this year
Germany is reportedly aiming to curb oil imports from Russia this year. The European Union (EU) countries are pondering steps to reduce their dependence on Russian fuels.
German Chancellor Olaf Scholz, during a joint press conference with British premier Boris Johnson in London, said the oil imports from Russia were to stop by this year's end.
Chancellor Scholz said: "We are actively working to free ourselves from the import of Russian oil. We think we would be able to achieve sustainable results during this year."
It is pertinent to state that Germany has been working to reduce its energy imports from Russia after Putin launched a military attack on neighbouring Ukraine.
Related Posts
Berlin imported approximately 35% of the country's oil requirements from Russia before the Ukraine invasion. The figure, according to official stats, now stands at 25%.
Germany has also downgraded its Russian gas imports from pre-invasion levels of 55% to 40%. Despite this, it may take until 2024 for Germany to phase out Russian gas imports in its entirety.
It was recently reported that Berlin was planning to nationalise the local subsidiaries of Gazprom and Rosneft — renowned Russian firms.
The EU has set up a new common platform that will purchase liquefied natural gas (LNG), gas, and hydrogen for the member states.
Ditte Juul Jørgensen, European Commission Director-General for Energy, held the initial virtual meeting with dignitaries of the 27 member states.
According to media reports, the platform will seek to leverage the political and market weight of the EU to attain gas at stable prices from other global markets and ensure the sustainable and effective use of the gas infrastructure in the entire region.
This will also help in ensuring steady supplies, as well as lessen its reliance on Russian gas.