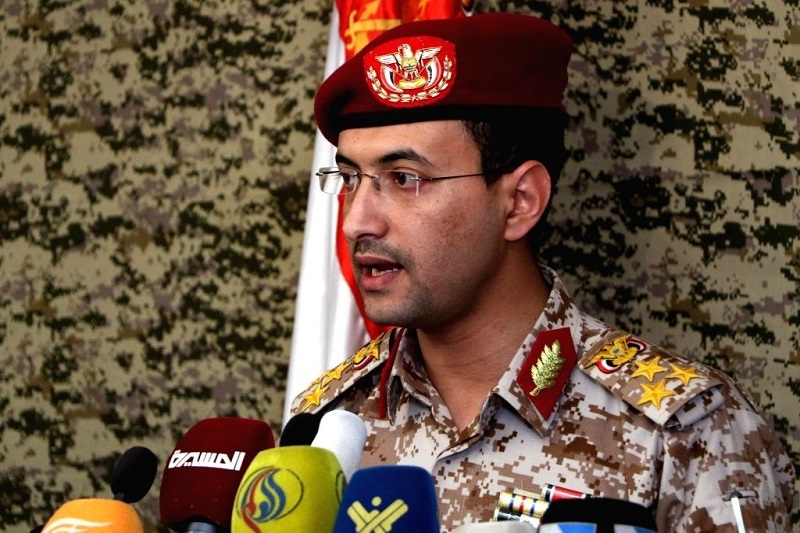 twitter suspends houthi spokespersons account after four years of constant terror reporting
Twitter Suspends Houthi Spokesperson's Account After Four Years Of Constant Terror Reporting
Facebook and Twitter have been coming down heavily on militia across the length and breadth of Europe and Middle East. The latest to get axed by Twitter is Yemen's Houthi military spokesperson Yahya Saree for breaching its rules.
It has become common practice for Houthis to proudly declare and talk about their various military activities for which they continue to use social media and their own website for propaganda. This particular account is said to have a robust followership of more than 340,000 followers. The account on this occasion was used to claim responsibility for attacks by the Iran-backed rebels on the UAE and Saudi Arabia, as well as threatening further attacks.
The account is said to be four years old and only now has been suspended. Twitter refrains from explaining particular reasons for suspension but the usual one is non adherence to standard set guidelines of sharing.
Related Posts
According to Jaber Al Lamki, a senior communications official at the UAE Ministry of Defence, praised Twitter for its "socially responsible" move. Fictious accounts that do propaganda against a particular nation or encourages the caliphate is a common practice in Middle Eastern countries today.
Many are run from outside the Middle East, by individuals who are funded to do so from Europe, Britain and the US too. The non-profit Counter Extremism Project, has been documenting this Houthi spokesman's Twitter activity since 2018 when he joined the platform. In that, he has threatened about 'new attacks on Saudi Arabia and the United Arab Emirates, and any other country participating in the Arab coalition fighting the Houthis.'
Attacks on the fossil fuel facilities in Saudi Arabia have been rampant in the last few months. Most have been carried out by Iran backed Houthis. One of the other threats followed Houthi attacks on the UAE, when the group used drones and ballistic missiles. Energy, power and water infrastructure have been the targets of Houthi attacks on Saudi Arabia.