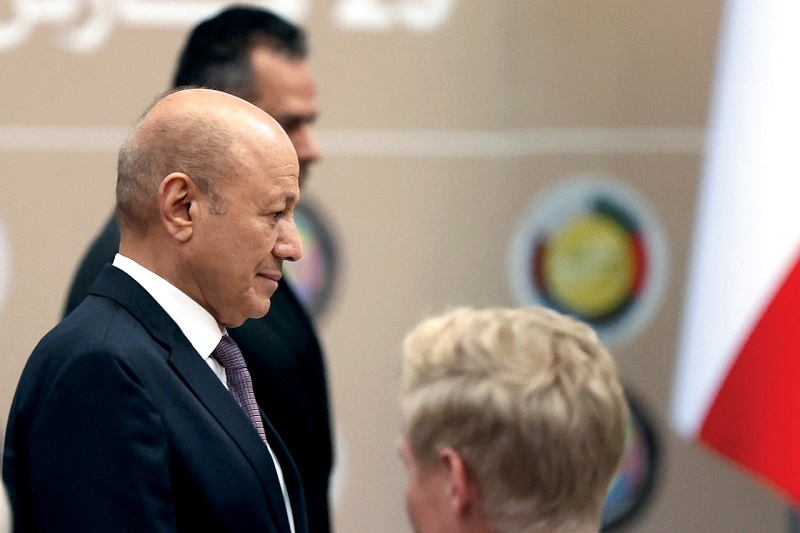 saudi yemen gcc conflict politics diplomacy
Presidential Council in Yemen Wants To Work In Tandem With GCC
The newly appointed President of the Presidential Council for Yemen, Rashad Al-Alimi, has thanked the UAE and Saudi Arabia for their support in Yemen and in toppling the Houthis. The attacks carried out by the Houthi militia on civilian areas and facilities in Abu Dhabi earlier this year, is among the recent security challenges faced by the Gulf region.
But UAE and Saudi Arabia have been working towards pushing the Iran funded Houthis back, in order some kind of semblance can come in Yemen. Yemen has been declared as the worst humanitarian crises that Middle East has ever seen in three decades.
The recent ceasefire that had till date stood on fragile grounds, was strengthened with a Saudi-orchestrated resignation of Yemen's beleaguered president Abed Rabbo Mansour Hadi during a conference of political factions in Riyadh called by the Gulf Cooperation Council. This council was rejected by Houthis but has come into existence with an eight-member presidential leadership council comprising representatives of disparate Yemeni groups opposed to the Houthis.
Related Posts
The UAE and Saudi Arabia are a major supporter of the Yemeni people and Al-Alimi has minced no words in stating that fact recently.
He has now invited the UAE and Saudi Arabia (major part of the GCC) to hold an international conference that will primarily support the Yemeni economy and the Central Bank and will also provide oil derivatives. The GCC comprises Bahrain, Kuwait, Oman, Qatar, Saudi Arabia, and the United Arab Emirates. Despite questions about the legitimacy of the council, its formation and the ceasefire "signify the most significant step in a while to shake up a largely moribund political process in Yemen," said Adam Baron, an adviser on Yemen at the Centre for Humanitarian Dialogue, a private diplomacy organisation based in Switzerland.