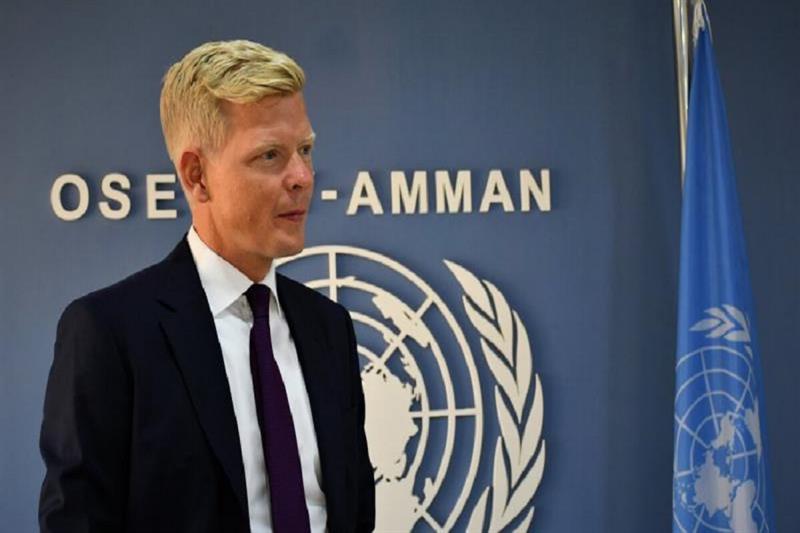 yemens warring sides are in talks to ease the siege on taiz
Yemen's warring sides are in talks to ease the siege on Taiz
Representatives from the Yemen government and the Houthi militia have begun talks in Amman, Jordan's capital, to negotiate the lifting of a siege on Taiz, which is strategically important in Yemen's war-torn southwest.
The negotiations are being led by UN Special Envoy for Yemen Hans Grundberg, who has spent the last several days in Jordan meeting with Yemen's political heavyweights.
Since the Yemeni civil war broke out in late 2014, the government-controlled city of Taiz has been under siege.
Related Posts
Lifting the blockade would allow citizens to move freely and humanitarian aid to enter the country.
This is also the final significant term of the cease-fire agreement negotiated by the warring parties before the two-month cease-fire begins on April 2.
The cease-fire is the first in more than seven years in efforts to end Yemen's war, which has killed tens of thousands of people and brought the country dangerously close to hunger.
The Houthis announced last week that they were evaluating a UN proposal to extend the current cease-fire with the Yemeni government, which is set to end on June 2.
Hundreds of people flocked to the streets in Taiz on Wednesday to protest the siege while discussions between the warring parties continued.
"Large demonstrations were organised across the neighbourhoods of Taiz demanding the opening of restricted crossings and roads leading to their city," a local official told Xinhua.
Demonstrators marched through Taiz streets with banners calling on the UN to relieve the Houthis' siege and blockade of the city, which is controlled by the Yemeni government and has strategic importance, he said.
They urged the UN to step up its efforts and put pressure on the Houthis to release the blocked highways and allow them to move freely between Taiz neighbourhoods.
"It is not acceptable to solve humanitarian difficulties in Yemen without lifting the siege imposed on the city of Taiz," Taiz Province Governor Nabil Shamsan stated at one of the marches.