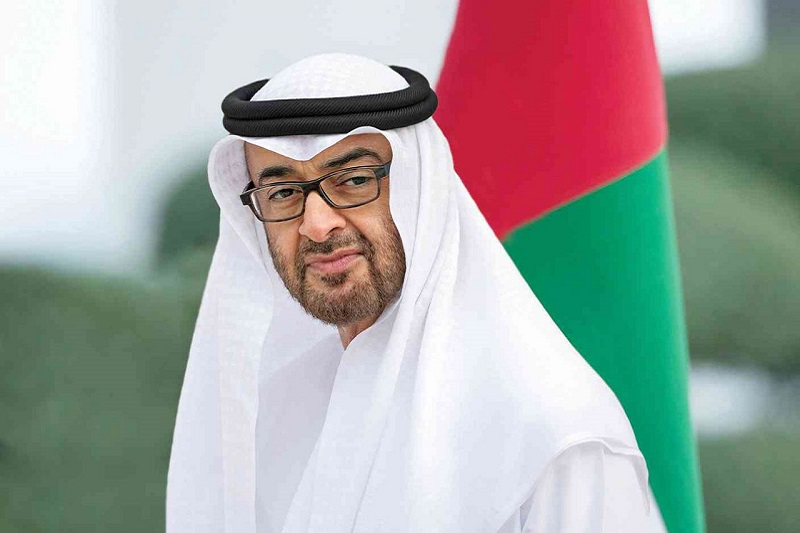 presence of world elites highlights the true power of mbz the new ruler of uae
Presence of world elites highlights the true power of MBZ, the new ruler of UAE
The current scenario in United Arab Emirates highlights the true position of it as a country, and the influence of its leader in charge now – His Highness Sheikh Mohammed bin Zayed Al Nahyan. The world leaders are coming in from all around the globe to offer their condolences to the late president of UAE, His Highness Sheikh Khalifa bin Zayed Al Nahyan, and also to offer their support to the new leader MBZ.
The man of few words
MBZ, as he is known globally and regionally, is a man of few words. Speaking rarely at global events, his thoughts "come filtered through a tight-knit coterie and leaders who interact with him rather than from his pronouncements", as aptly noted by The Associated Press. His strong position in the Middle East and known long time relationship with the West is further bolstered by his strong and known opposition to Muslim Brotherhood and newly minted ties with Israel.
Becoming the third President of the UAE since its foundation 50 years ago and replacing his late half-brother President Sheikh Khalifa, the new leadership under MBZ is hoped to bring new vision to country's leadership and influence in the region and globally.
Young leader with big presence
Even though he has been appointed UAE president now, MBZ was de facto leader of the country after late President Sheikh Khalifa suffered stroke in 2014 and "disappeared from public view". Now 61 years of age, the leader's young age but strong presence and charisma have always set him apart among other world leaders.
"MBZ is a leader not just in the UAE, but more broadly in the Middle East, where he is seen as a particularly dynamic member of the generation succeeding the geriatric cases who have dominated the region for decades," a 2009 U.S. diplomatic cable published by WikiLeaks said.
Close friend to the US and West, and strongly opposed to Muslim Brotherhood
The fluent English speaker and trained at England's Royal Military Academy, MBZ has special alliance towards militaries. Around 3500 US troops are currently stationed in the UAE with Dubai's Jebel Ali port being busiest port of call for US navy outside of the country. Furthermore, Al Dhafra Air Base in Abu Dhabi hosts US fighter jets and drones that attacked and bombed IS group in Syria and Iraq.
This year when Yemen's Houthi rebels attacked the UAE capital, American Patriot missile batteries were there to defend it. This underlines the strong alliance achieved between US and UAE under MBZ.
Also, it shows how strong his role is in to protect region against growing influence of the Brotherhood. "I am an Arab, I am a Muslim and I pray. And in the 1970s and early 1980s I was one of them," Sheikh Mohammed told U.S. officials in 2007, according to another diplomatic cable. "I believe these guys have an agenda."
Crackdown on Islah
Islah, a Brotherhood associated group in the UAE was shut down under Sheikh Mohammed after 2011 Arab Spring. These groups spread voice to challenge rule of seven sheikdoms of the UAE.
The influx of global leaders to UAE to offer support to MBZ only strengthens the fact that Sheikh Mohammed has a strong global and regional influence.