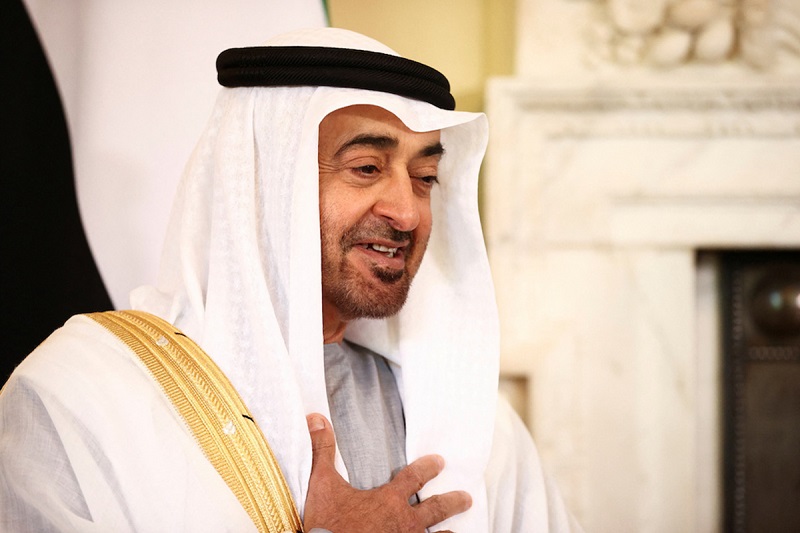 sheikh mohameds election as uae president prompts us president biden to reinforce ties
Sheikh Mohamed's election as UAE President prompts US President Biden to reinforce ties
Last updated on May 20th, 2022 at 05:45 am
With His Highness Sheikh Mohamed bin Zayed Al Nahyan elected as the UAE's president, world leaders visited the Emirates to congratulate the new leadership. US President Joe Biden also sent a high-powered US delegation to the UAE led by Vice President Kamala Harris to offer congratulatory message to His Highness.
Also Read: Sheikh Mohammed bin Zayed named UAE President: All You need to know
Issuing a statement, Biden congratulated his long-time friend Sheikh Mohamed bin Zayed Al Nahyan on his election as the UAE President, adding that he is looking forward to working with the Emirati leadership to further strengthen the bonds the two countries and its people.
US' efforts to build UAE ties
Analysts are seeing the US delegation's visit to the Gulf nation as US President Biden's endeavours to repair frayed relations and strengthen ties with the Arab World, particularly with the UAE. According to US officials, the delegation which included Biden's top national security officials, state and defence secretaries and the head of the Central Intelligence Agency among others affirms Washington's commitment to fostering stronger ties with Arab nations.
They added that during meeting with the UAE officials Vice President Harris focused the discussions on the ongoing efforts to deepen ties between the two countries on areas of mutual interest including security, energy, space and climate.
"The seniority and size of the US delegation is a very telling signal and will be meaningful to Sheikh Mohammed and the UAE leadership," a report said, quoting sources.
Also Read: UAE President Sheikh Khalifa Bin Zayed Al-Nahyan passes away
Bilateral cooperation
Meanwhile, the US continues to be a strategic partner for the UAE. Earlier in March, His Highness Sheikh Mohamed and US Secretary of State Antony Blinken held a meeting in Morocco with the aim of expanding their ties and enhance security and stability in the region. They also discussed potential ways to overcome the humanitarian crisis and boost economic ties through diplomatic means, dialogue, and joint action to foster global peace and security.
The two countries are continuously working together on strengthening bilateral cooperation in non-proliferation, trade, and improving educational opportunities in the region and around the world.