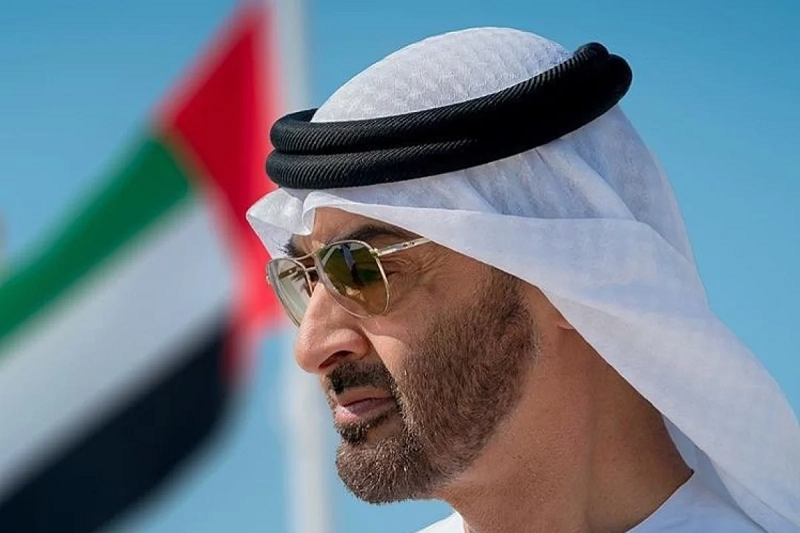 sheikh mohammed bin zayed named uae president all you need to know
Sheikh Mohammed bin Zayed named UAE President: All You need to know
His Highness Sheikh Mohamed bin Zayed Al Nahyan's appointment as the third President of the United Arab Emirates has come as a hope for a robust future for the Gulf nation to solidify its position as a key regional and international player.
Also Read: UAE President Sheikh Khalifa Bin Zayed Al-Nahyan passes away
According to a statement issued by the UAE Ministry of Presidential Affairs, Sheikh Mohamed bin Zayed Al Nahyan was unanimously elected as the President of the UAE by the Federal Supreme Council. Under the guidance of the directives of late Sheikh Zayed and late Sheikh Khalifa, Sheikh Mohamed is contributing to the preservation of the name of the UAE's royalty and the country's highest positioning in its true form.
A UAE Strongman
Sheikh Mohamed is one of the most powerful leaders in the Arab World, commanding one of the most advanced armies globally. As the Deputy Supreme Commander, Sheikh Mohamed fostered the development of the UAE Armed Forces in terms of organisational structure, strategic planning, and enhancement of the defence capabilities of the forces.
In line with the guidance of the UAE's founding father and late Sheikh Khalifa, Sheikh Mohamed has been working to strengthen the emirates of Abu Dhabi and relevant institutions in key sectors across the country with regional and international partnerships. It was his significant direction that the UAE successfully placed sent a probe to Mars, placed a man in space and launched its first nuclear reactor.
Also Read: King Khan Enters UAE T20 League With Major Team Purchase
The 61-year-old ruler worked towards the technological development of the UAE military while expanding UAE's influence globally in terms of its oil wealth and trade hub. Significantly, he emerged as the first Gulf leader to establish a peace deal to normalise relations with normalising relations with Israel along with boosting friendly relations with other Arab nations.
Known for his kindness, generosity and compassion, the new President has been a renowned leader among the people of the UAE.
UAE leaders pledge allegiance
Dubai's ruler Sheikh Mohammed bin Rashid Al Maktoum congratulated the new UAE President and pledged the government and the UAE people's allegiance to the leader as he will lead the country on the paths of glory and honour.
"We tell him: Take us to new heights. We are part of you and alongside with you. We are optimistic about the future of the UAE, which will be the most beautiful and the greatest," a letter by Sheikh Mohammed bin Rashid, Vice President and Ruler of Dubai red.
Also Read: Top 10 universities in the UAE you need to know about
Political analysts have also indicated that, under his leadership, the UAE will move in the direction of economic diversification and robust foreign policy with regional and international partners. As a widely-respected leader, Sheikh Mohammed boosted UAE's global presence to invite economic and investment cooperation from leading countries and institutions across the world.