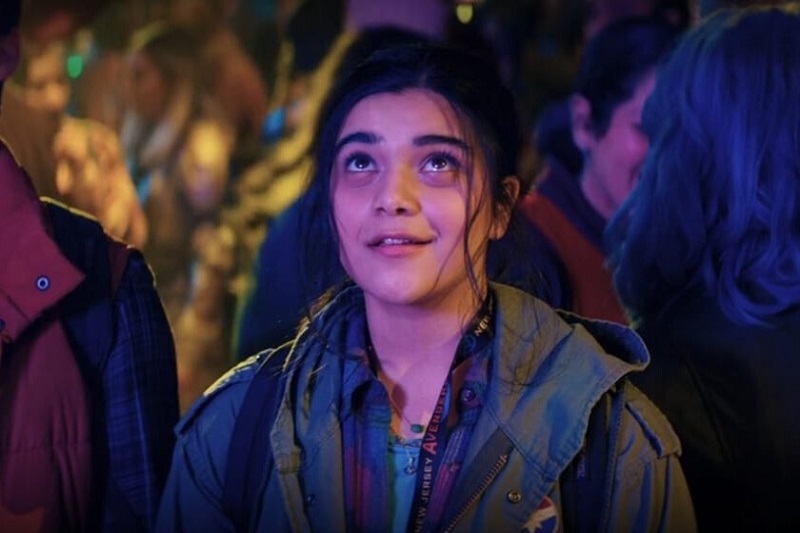 marvel creates history by introducing moslem female character to disney series
Marvel Creates History By Introducing Moslem Female Character To Disney Series
Iman Vellani, the famous and young Pakistani Canadian actor is playing the first ever Muslim character in the Marvel series of comics. She has been called 'delightful' in her presence and she also felt so as she plays the character for the first time, something that has never been done in the history of the comic strips changed to web series for Disney +.
Also Read: Top 10 Most Beautiful Canadian Actresses; Their Beauty Will Leave You Speechless
It was Kamala Khan, the new Ms. Marvel, the first Muslim superhero in the company's decades-long history. Little did she know, at the age of 19 in the "Ms. Marvel" Disney+ series, she would be the one to bring Kamala Khan to life.
Kamala Khan is the new Marvel character and Ms. Vellani is playing the character onscreen. Vellani has been instrumental to bring her to life and the character looks similar to her. Maybe it was inspired after her; one can't say. It has been her first favorite character, and indeed has been based on her too.
For Disney, it's a dynamic move, to amalgamate Islamic belief in the American culture. Speaking to the media recently, she said, "Being Pakistani was a part of my life I was very dismissive about, and I felt disconnected from my culture prior to this show. I was born in Pakistan, but I moved to Canada when I was one. I didn't have any Muslim or Pakistani friends," Vellani said. "I felt that isolation that comes with not feeling understood. As close as I get to my school friends, they're never really going to know my experiences and I'm never going to really know theirs."
"I think it's so cool that there are so many parallels between Kamala and me; that we both went on the same journey of self-discovery, learning about our family and our heritage as the show progressed. And now I could not be prouder to be Muslim, and to be Pakistani. It's cheesy, but it's true," Vellani said to a leading media agency.