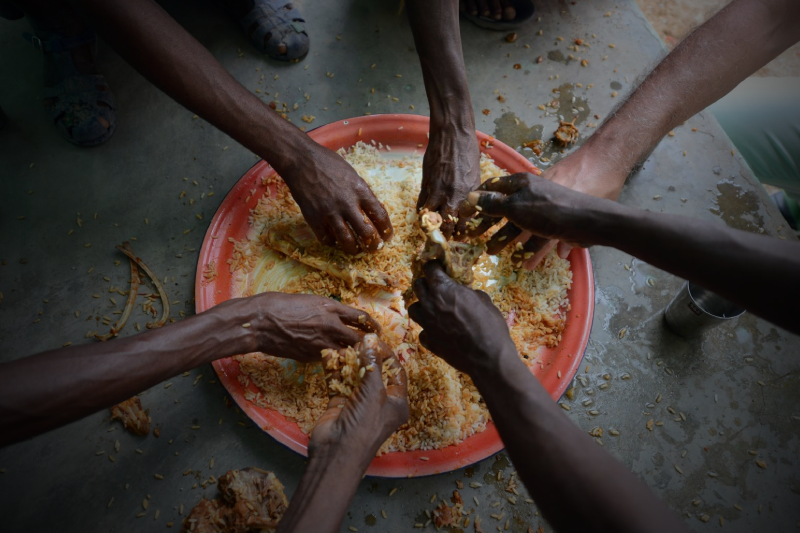 un report millions pushed into extreme acute food insecurity due to overlapping crises
UN Report: Millions pushed into "extreme acute food insecurity" due to overlapping crises
The United Nations, in its recent joint report titled Hunger Hotspots – FAO-WFP early warnings on acute food insecurity, has highlighted how Ukraine war has created a ripple effect triggering price rise, particularly in areas "characterized by rural marginalization and fragile agrifood systems". The Food and Agriculture Organization (FAO) and World Food Programme (WFP) have urged for rapid and urged humanitarian action to save countless lives and livelihoods, and prevent famine in the 20 identified 'hunger hotspots' where the need is expected to rise acutely until September.
Fight is against time
The extreme food insecurity has been an amalgamation of multiple crises – conflicts, Covid-19 pandemic, climate changes, massive public debts and Ukraine war. This has led to acute economic instability, triggering price surges leading to food shortages, which is further exacerbated by food production drop induced by climate changes. "We are deeply concerned about the combined impacts of overlapping crises jeopardizing people's ability to produce and access foods, pushing millions more into extreme levels of acute food insecurity," warned FAO Director-General QU Dongyu. "We are in a race against time to help farmers in the most affected countries, including by rapidly increasing potential food production and boosting their resilience in the face of challenges".
Keep Reading
Time for urgent action
According to the UN report, Ethiopia, Nigeria, South Sudan and Yemen are still at 'highest alert' as "hotspots with catastrophic conditions". Afghanistan and Somalia are new entries to this category. All these six countries have parts of their populations facing IPC phase 5 'Catastrophe' levels, with risk of further deterioration towards extremely catastrophic conditions, where at least 750,000 people face starvation and death.
Furthermore, 400,000 people are in Ethiopia's Tigray region that has been torn apart due to war. This is the highest number on record from a single country, since 2011 when famine had hot Somalia.
"Conditions now are much worse than during the Arab Spring in 2011 and 2007-2008 food price crisis, when 48 countries were rocked by political unrest, riots and protests," warned the WFP chief.