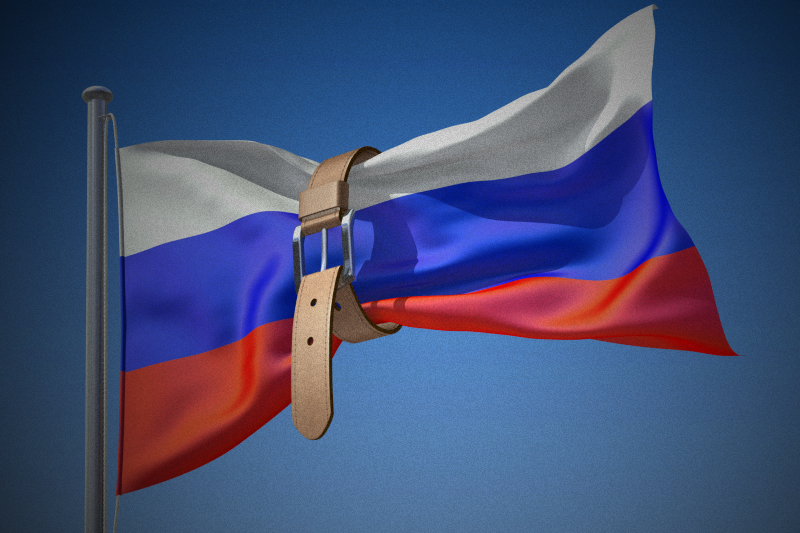 how ukraine war induced sanctions on russia are impacting economy in central asia
How Ukraine war induced sanctions on Russia are impacting economy in Central Asia?
On Thursday, the United Nations marks International Day of Family Remittances, concerns are raised that economic sanctions and job market crunch in Russia is creating a ripple effect with impacts on Central Asian countries that are largely dependent on remittances for economy. The concerns were underlined by the IOM (International Organization for Migration).
The Central Asian nations have still retained the socio-economic and political ties with Russia as in Soviet era. "Migration, and in particular remittances, is at the center of this intricate, historical relationship," say Hyo Jeong Jung, IOM Labour Migration Specialist based in Kyrgyzstan, and Michael Newson, Senior Regional Labour Mobility and Social Inclusion Specialist, based at IOM in Vienna.
The migrants from Central Asian consider Russia as a popular destination for migration due to closer proximity, similarities in cultures and shared history.
Millions of migrants in Russia from Central Asia
At present, there are about four million workers from Central Asia who are working in Russia. Out of this around one million are from Tajikistan, one million from Kyrgyzstan, approximately two million from Uzbekistan, as well as some 200,000 from Kazakhstan.
Keep Reading
These workers primarily work in sectors including construction, agriculture, transportation and service sector. With strict sanctions imposed on Russia due to its war in Ukraine, the repercussions are expected to be on the labour market.
Job market impacted
According to IOM's data, at least 2 million jobs are expected to be lost, raising the unemployment from 4.4 per cent to 7.8 per cent.
 "A fall in remittances from Russia will certainly have a detrimental impact on the region's remittance-dependent economies," noted Renate Held, Director of IOM's Vienna Regional Office. "While the majority of migrant workers have indicated a preference to remain in the Russian Federation for the time being, we are likely to see steadily increasing returns should the economy take a turn for the worse."
Impact on Central Asia
Considering dependency of Central Asia's economy on Russia's economy, the migrants have started to be hit by the impact – on increased unemployment as well as reduced remittances. In 2022's first quarter, 60,000 Tajik and 133,000 Uzbek migrants returned home from Russia, further burdening the labor market. In 2020, remittances to Kyrgyzstan and Tajikistan were 31 per cent and 27 per cent of GDP respectively.
"In 2021, remittances from Russia accounted for more than 55 per cent of total remittances transferred to Uzbekistan, and 51 per cent of remittances to Kazakhstan. These countries are now expected to see a decline of 21 per cent and 17 per cent respectively in overall remittances compared to last year," according to IOM.
The World Bank has projected that Kyrgyzstan's poverty rate could reach 38 per cent this year, led partially due to lower emigration and declining remittances.