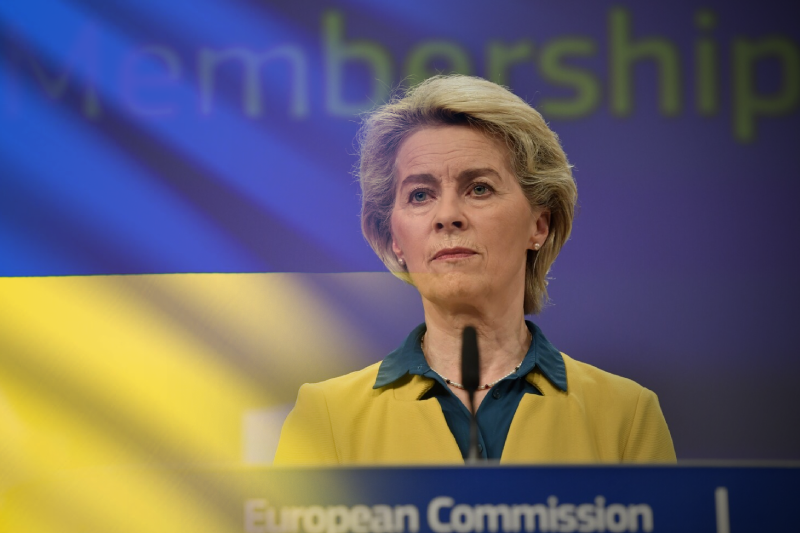 eu shows confidence in ukraine to join the bloc
EU shows "confidence" in Ukraine to join the bloc
Last updated on June 18th, 2022 at 03:58 am
The European Commission has said that Ukraine must be given candidate status for joining the EU. This is an evident show of confidence in the government of Volodymyr Zelensky during the time of war in Ukraine and a big diplomatic blow to Russia's Vladimir Putin.
The EU executive also has recommended EU candidate status for Moldova, another former Soviet country that also had launched an EU membership bid just after Russia's attack on Ukraine. But there was a rather more guarded response to Georgia, citing its need to carry out further reforms towards anti-corruption.
Decision on EU status next week
EU leaders are going to meet next week and decide on whether to grant the three countries EU candidate status. The full membership would however, take years.
Keep Reading
If taken in favor of Ukraine, it will be a historic step for the former Soviet nation where reformers have been calling for democratic change since the Maidan protests of 2014 – the events that were the run-up to Russia's annexation of Crimea.
"Ukraine should be welcomed as a candidate country. This is on the understanding that good work has been done, but important work also remains to be done," European Commission president, Ursula von der Leyen told reporters. "The entire process is merit-based. So, it goes by the book and therefore progress depends entirely on Ukraine. It is Ukraine that has it in their hands."
"We all know that Ukrainians are ready to die for the European perspective. We want them to live with us, the European dream," Von der Leyen added.
The outcome of Ukraine's candidacy looks quite promising, especially after visit of four European leaders to Kyiv for meeting Zelensky. "Ukraine belongs to the European family," said the German chancellor, Olaf Scholz, at a press conference along with France's Emmanuel Macron, Italy's Mario Draghi, Romania's Klaus Iohannis and Zelenskiy.