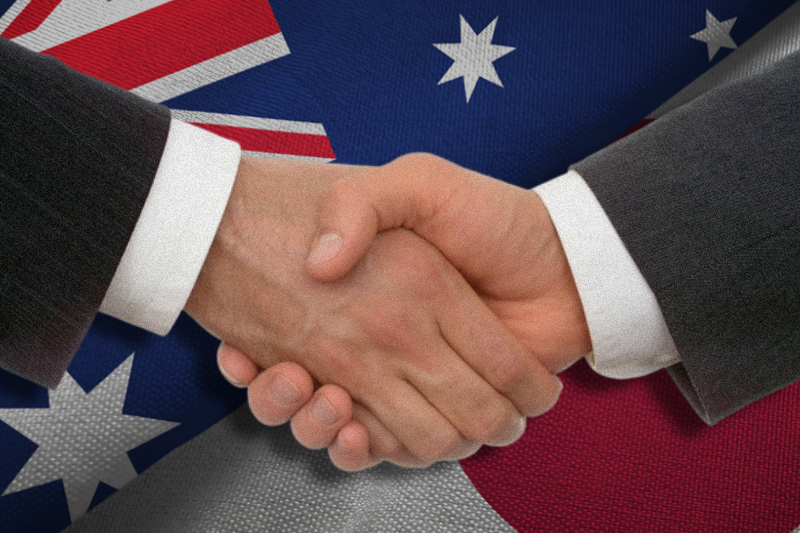 australia and japan agree to expand ties across defense sector for regional peace
Australia and Japan agree to expand ties across defense sector for regional peace
On Wednesday, defense ministers of Japan and Australia pledged to step up their ties towards supporting their democratic values in the Indo-Pacific region. They have also agreed to work more closely with other Southeast Asia and the Pacific island countries to counter China's increasing influence.
Australian Defense Minister Richard Marles and his Japanese counterpart, Nobuo Kishi engaged in one-to-one talks just three days after they met in Singapore where they had come to attend the Shangri-La Dialogue security forum.
Critical to counter China's aggression
The diplomats said that "region-wide cooperation is necessary to maintain and strengthen the rules-based order in the Indo-Pacific". This specifically becomes even more critical amid growing fear that Russia's invasion of Ukraine may 'inspire' and reinvigorate China to increase its aggression and assertion in the region.
Keep Reading
"It is clear that our region faces the most complex set of strategic circumstances we have had since the end of World War II and what the region does matters," Marles said during a joint news conference in Tokyo after meeting with Kishi. "Only by working together can we uphold the rules-based international order, contribute to an effective balance of military power and ensure our region remains stable, peaceful and prosperous," Marles added.
"It is important to strengthen our cooperation with our regional partners, especially with ASEAN and the Pacific islands, to maintain and reinforce the free and open Indo-Pacific," said Kishi, referring to the Association of Southeast Asian Nations (ASEAN).
Time to bolster defense ties
In a keynote speech at the Shangri-La Dialogue on Friday, Prime Minister of Japan Fumio Kishida has promised to extend about $2 billion in development aid, patrol boats, maritime law enforcement capabilities and other assistance to at least 20 island nations in the Southeast Asian and Pacific region. This region is where Beijing is increasing its influence.
In January, Japan and Australia had signed a "reciprocal access agreement" in order to enable their troops to enter the other country for training and other military purposes.