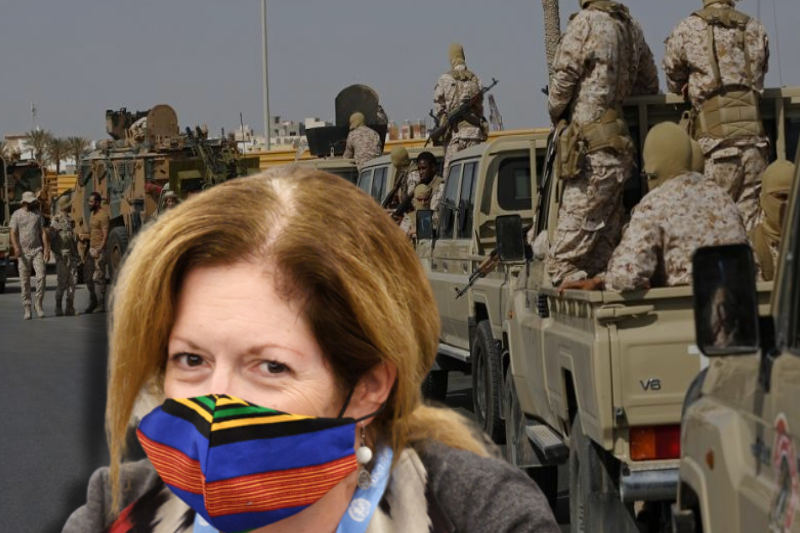 rival libyan factions fail to reach deal in un brokered election talks
Rival Libyan factions fail to reach deal in UN-brokered election talks
Rival factions in Libya have failed to reach an agreement over establishing a constitutional framework around Libyan elections even after concluding a third round of United Nations mediated talks in Egypt. The same was confirmed on Monday by the UN, adding how it further complicates the international efforts to bring some order and calm in the country after a decade long chaos.
According to the U.N. special adviser on Libya, Stephanie Williams, "lawmakers from Libya's east-based parliament and the High Council of State, based in the capital of Tripoli in the country's west, concluded their final round of negotiations on constitutional amendments for elections late Sunday in Cairo without a breakthrough".
The talks had started in Egypt from June 12, towards continuing international efforts to reach an agreement over constitutional structure around country's pending elections. But the two rival sides in Libya failed to agree on "the measures governing the transitional period" leading to the vote, William said in a statement. She has called Aguila Saleh, the influential parliament speaker, and Khaled al-Meshri, head of the Tripoli-based council to organize within 10 days towards coming to an agreement between the two sides.
Keep Reading
The main point of contention was the presidential candidacy criteria. The Tripoli-based council has pushed to ban military personnel from contesting for presidency. This is an apparent move to push back commander Khalifa Hifter, a divisive military leader. On the other hand, the eastern Libya based lawmakers called for allowing military personnel to run for the highest post in the country.
Libya, the oil rich North African country, has been struggling amid conflict that was triggered after NATO-backed uprising toppled and killed country's longtime dictator Moammar Gadhafi in 2011. Following that the country was split between country's rival administrations in the east and west. The failed December elections in Libya was a big blow to international efforts to end the chaos in country and bring some order .