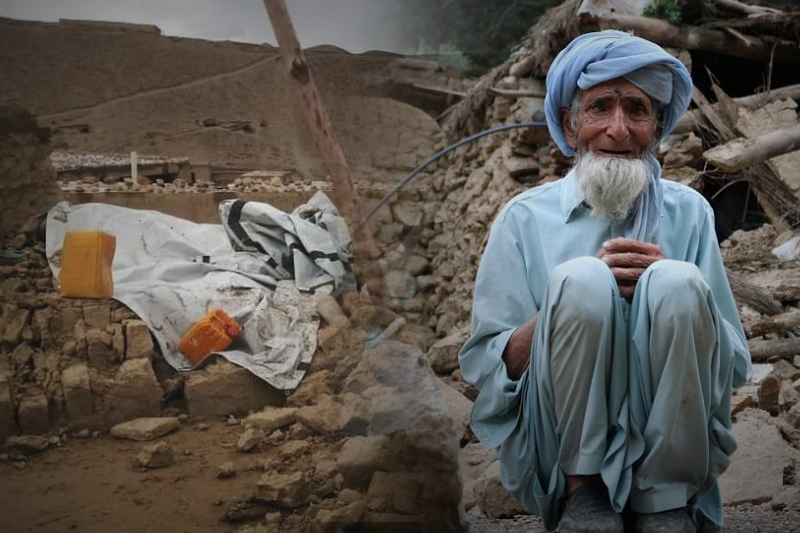 taliban appeal for global aid as afghanistan reels from deadly earthquake that killed over 1000
Taliban appeal for global aid as Afghanistan reels from deadly earthquake that killed over 1000
Taliban-led government in Afghanistan has appealed for more international support and aid as the country struggles to in the aftermath of the devastating earthquake of 6.1 magnitude in mountainous eastern region, killing more than 1,000 people and leaving many more injured.
Afghanistan is already struck with catastrophic economic crisis after the hard lined Taliban leadership came in power, followed by sanctions by western nations. The series of debilitating crises in country meant it was unable to handle the catastrophic disaster on Wednesday in Paktika and Khost provinces of the eastern region of Afghanistan.
Death count expected to rise further
Through Wednesday, the death toll steadily rose as number of casualties slowly surfaced from the mountainous region. Afghanistan's supreme leader, Hibatullah Akhundzada has further warned that the death count would probably increase further.
The mountainous region where earthquake hit was already suffering with heavy rainfall. This led to mudslides and rockfalls, thereby hampering the rescue efforts.
Keep Reading
Describing the aftermath of earthquake as "people dug through the rubble to retrieve the dead and injured", Mohammad Amin Huzaifa, the head of the information and culture department in Paktika, said, "People are digging grave after grave." Huzaifa said over 1,500 people were injured, many being in critical situation. "People are still trapped under the rubble," he told journalists.
Taliban urges for more international aid
Abdul Qahar Balkhi, a senior Taliban official, said the government "appreciated and welcomed" help pledged by some governments and relief agencies including Médecins Sans Frontières and the Red Cross. "The government sadly is under sanctions so it is financially unable to assist the people to the extent that is needed," he said adding that more help would be needed to address the widespread damage in the country. "The assistance needs to be scaled up to a very large extent because this is a devastating earthquake which hasn't been experienced in decades."
"We know many of the healthcare facilities are under-resourced, and a natural disaster such as this will push the ones in the affected area to their limit," MSF Afghanistan said in a tweet.