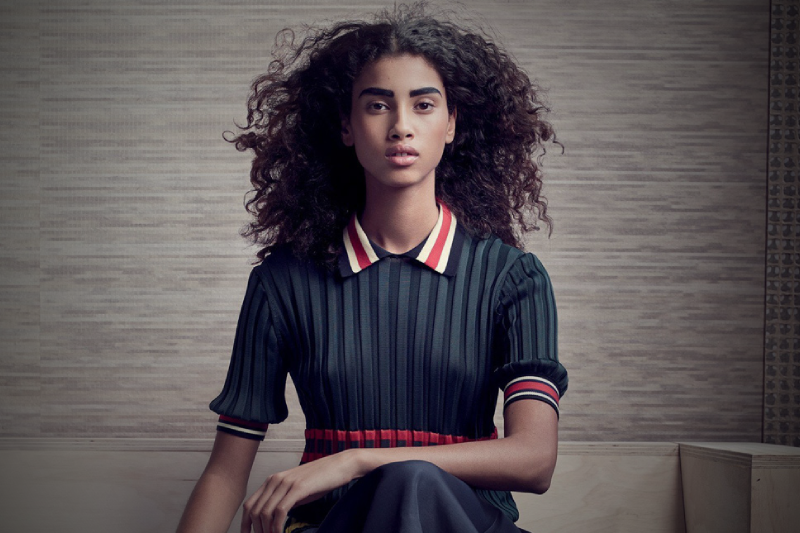 top models with arab heritage who arent gigi and bella hadid
Top models with Arab heritage who aren't Gigi and Bella Hadid
The fashion industry is now enriched with a plethora of ethnicities and skin tones. Every fashion magazine is filled with models of every hue and heritage, from confidently taking on the ramp in hijab Halima Aden to Tilila Oulhaj, who is assertively redefining beauty sense with her beautiful freckles.
Talking about the models with Arab heritage, the first names pop up are Palestinian-Dutch Hadid sisters, Bella and Gigi. But they aren't the only ones. Let's have a look at top models from MENA region who are establishing their name in the industry.
Imman Hammam
Imaan Hammam's is with Netherlands, Egypt and Morocco heritage. Discovered at the age of 13 at Amsterdam Central Station, she went on and opened the Givenchy spring-summer 2014 in Paris. Since then she has appeared in Vogue across 8 countries, and starred in campaigns for Maison Margiela, Coach and Celine, along with high street names as H&M.
Also Read: 10 Most Famous French Actresses Of All Time
Azza Slimene
Tunisian Azza Slimene, 24, was discovered by the late designer Azzedine Alaia in Tunis. She made her runway debut for Chanel's autumn-winter show in 2018. She has been signed to Next Model Management in Milan, Italy, while appearing in the Tunisian television series Sons of Mofida.
Nora Attal
At the age of 14, Moroccan-British Nora Attal was discovered by the British photographer Jamie Hawkesworth. She is one of  the runway favourite for big brands like Prada, Chanel, Fendi, Dior and Versace and also had recently appeared with her family in an Eid campaign for Ralph Lauren.
Also Read: Top 7 Most Powerful & Dangerous Missiles in The World
Shahad Salman
Shahad Salman was born in Makkah, Saudi Arabia. She gives credits for her modelling career to Winnie Harlow, a fellow vitiligo sufferer. Salman was diagnosed for vitiligo at the age of 4.
Tilila Oulhaj
Born in Azilal, in the Atlas Mountains, Tilila has worked with Vogue Arabia, LÓfficiel. Two years ago, she became the face of Pure Shots, the beauty collection by Yves Saint-Laurent. At the age of 24, she is redefining beauty with her freckles increasing the beauty of her face.