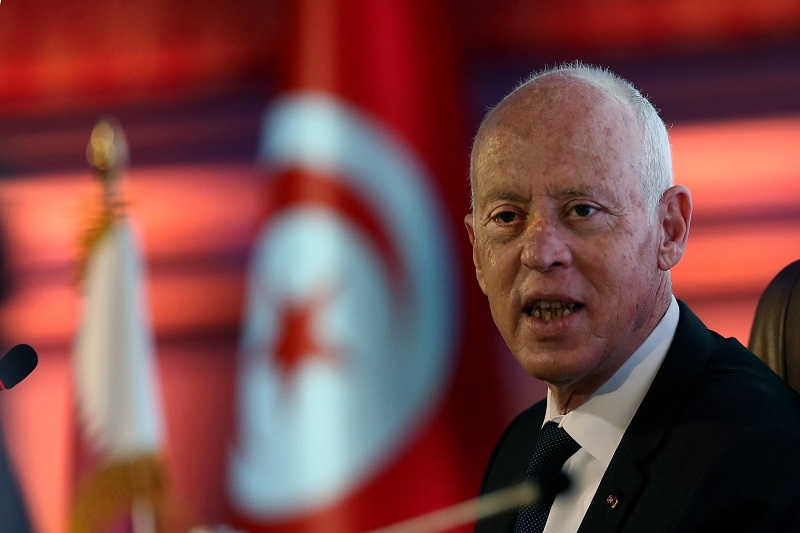 tunisia kais saied continue to win global support over sweeping changes
Tunisia: Kais Saied continue to win global support over sweeping changes
Tunisia -In July 2021, Tunisia's elected populist president Kais Saied suspended the government and froze the Ennahda Movement-led parliament in an attempt to protect the democracy in the crisis-hit country. Thousands of supporters of the Tunisian president rallied in the capital Tunis to extend their backing to his decision to dismiss the parliament and ensure critical changes in the political system of the country.
President Saied invoked Article 80 of the 2014 constitution with the aim of preventing looming danger that was threatening the integrity of the country's political system.
With Tunisian flags and placards calling out the Islamist Ennahda Movement, Saied supporters called on the President to hold accountable those behind the sufferings of the people for years, including the corrupt political elite.
"Saied is a clean president who has come to restore real democracy," said Mongi Abdullah, one of the participants in the pro-Saied rally.
National backing
Young Tunisians hailed Saied's decision-making as "legitimate" and "necessary" in view of the political crisis in the country. They affirmed that the moves were necessary in order to put a stop to political stagnation against elite power grab in the country.
Analysts also argue that Saied is ensuring constant measures to resolve the prevailing economic and health crisis caused by the COVID-19 pandemic over the past few months.
Related Posts
63-year-old Saied rose to power after the 2019 elections, winning massive support from the public for his informative decisions to bring peace and stability to the political system of Tunisia.
Earlier this year, Tunisia launched a critical national consultation process to draft a new constitution in the country. Key topics in the planned constitution include economic, financial, social, health, education, and electoral changes. Furthermore, a constitutional referendum is in books for July 2022, followed by parliamentary elections by the end of the year.
"We want to correct the paths of the revolution and history," the President said in a clear message to his critics.
Resolving political crisis
Leading Arab nations, including Egypt, have extended their support to Tunisian President Kais Saied as he gave the "highest importance to the values of democracy, the constitution and institutions" in the country.
In addition, Tunisian leadership led by Saied has been working to tackle the political crisis imposed by the Ennahda party in view of their links with terror groups.
"Ennahda has been lying to Tunisians since 2011 and we want to reveal the fact that Ennahda is linked to terrorism," Member of Parliament Abir Moussi said during a live press conference last year.