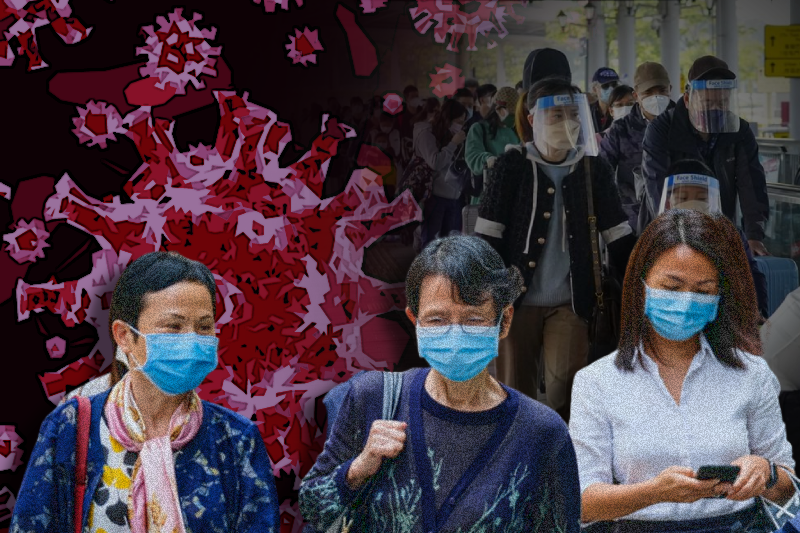 hong kong unable to get grip on covid 19 cases people rush to china
Hong Kong unable to get grip on Covid-19 cases, people rush to China
Hong Kong – Last week, Hong Kong expressed its disappointment over not being able to handle the Covid-19 spread within its territory and urged China to help it with the issue.
The issue still seems unresolved and the count of cases reported in the city's premises keep on increasing with the speed of a bullet making people opting for safer destinations.
Hong Kong citizens are choosing to temporarily shift to mainland China to get themselves access to better and faster medical facilities to safeguard themselves from the widespread of Covid. A report confirmed that Chinese people in Hong Kong are making all efforts to go to mainland China.
Last week on Friday, many people were photographed outside the border checkpoint between Hong Kong and Shenzhen as they were waiting for the completion of the checks and processes to get access to the other side of the world.
Related Posts
These people who queued up at the border were mostly the ones who have contact with someone from the mainland side or are Chinese nationals who were in Hong Kong for educational or job roles. The number of escapes from the administrative region tripled in recent days to 24,697 in the first 17 days of February.
Though the numbers may seem small when compared to other parts of the world where lack of cases are being reported, it is still an alarming situation for China as experts stress that the situation Hong Kong is facing at the present is worse than what Wuhan faces at the start of the pandemic.
The medical team is under huge stress in Hong Kong. The available rescues in the city have become increasingly strained especially after it was reported two children died due to the virus infection,who were too young to get vaccinated. It created doubts on the efforts and attempts of the government in handling the virus spread. Most people have hence decided to leave the region and make it to mainland China and it has considerably better medical facilities and given massive counts of hospitals, it is better to shift considering their healths.