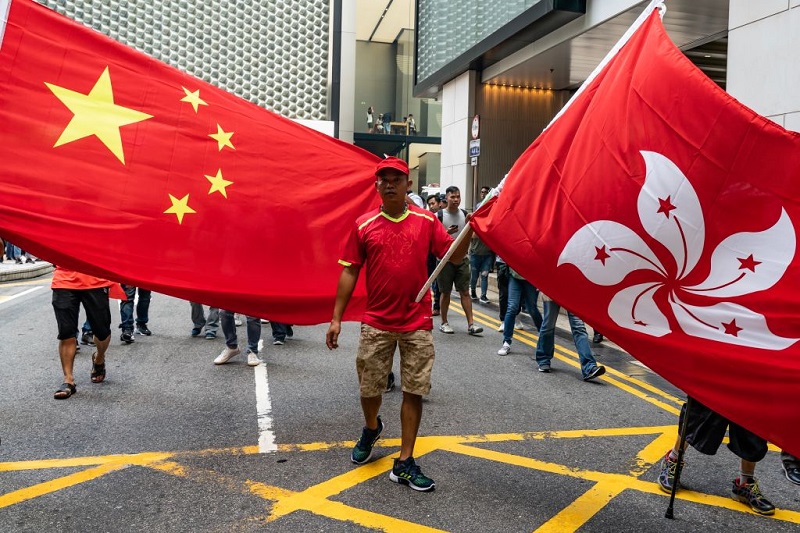 anti government protest movement in hong kong
China Influenced Hong Kong Elections To Dampen Outcome
Despite elections in January for Hong Kong, the dream of democracy looks distant. China had already started to dampen the spirits of the semi-autonomous city a few months back Beijing's National People's Congress passed a provision named "Improve Electoral Systems in Hong Kong".
The push has been for indirect elections, whose electorates are already overborn by the Beijing loyalists. This means things are already (majorly) influenced by NPC.
Hong Kong never got the chance to practice democracy. Had it had the experience of at least 10 years, the way China has influenced its election turnout would have been much more different.
Despite its war for democratic governance, China forced the elections under a revamped system. Pro-democracy candidates were missing and the turnout was extremely low.  Under the electoral shakeup, the proportion of directly elected seats was approximately half to less than a quarter or 20 seats to the max.
Related Posts
Forty seats were selected by a committee stacked with Beijing loyalties, while the remaining 30 were filled by professional and business sectors such as finance and engineering, known as functional constituencies. The latest results show that almost all of the seats have been taken by pro-Beijing and pro-establishment candidates.
The outcomes have been of huge concern to many European nations, including New Zealand and United Kingdom. A joint release by the US Secretary of State Antony Blinken states that "Actions that undermine Hong Kong's rights, freedoms and a high degree of autonomy are threatening our shared wish to see Hong Kong succeed." Hong Kong has fought a long-haul battle against the false tagline 'one nation, two governments' status that was awarded to it as Britain handed it over to China in the 90s. It has been protesting against the China Extradition Bill as well, that was then supported by Trump in his presidency.