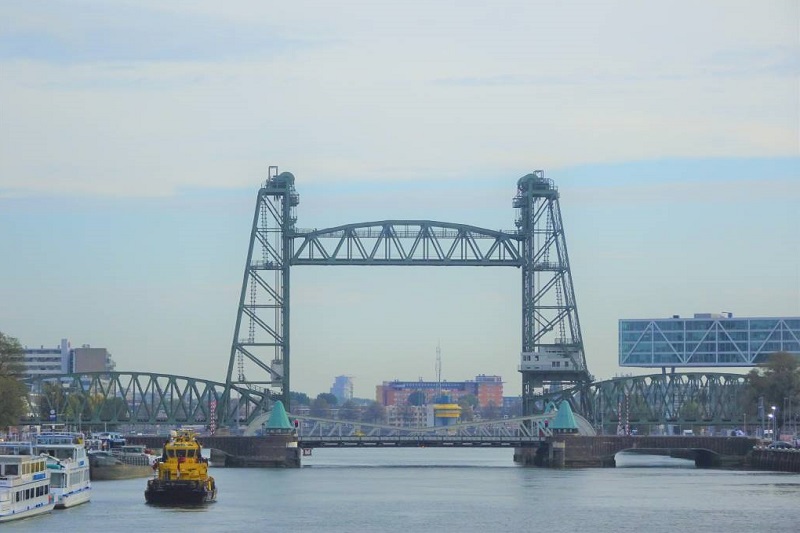 historic bridge to be dismantled for bezos superyacht
Historic bridge to be dismantled for Bezos' superyacht
Amazon founder Jeff Bezos has got hold of a superyacht for himself for which Rotterdam will be dismantling a historic bridge so that Bezos can fit in the yacht through it.
Rotterdam confirmed the announcement that in order to get through the superyacht of Bezos, the bridge will be dismantled. Bezos purchased a record-breaking luxury yacht which is being built by a Dutch firm Oceanco.
There were reports of him buying it and it was only recently confirmed that one of the richest people in the world has gotten hold of the yacht. The yacht is reportedly 417ft (127m) long and is too tall to cross the Koningshaven Bridge, which is the reason the bridge will be dismantled.
The plan to break it was confirmed by a spokesperson from the mayor's office after some reports claiming the same on Tuesday. It was the Dutch media that hyped the news but on Friday, the mayor's office itself confirmed the announcement.
Related Posts
The bridge is locally known as De Hef and it has been found out that it will be temporarily removed so that the high boat can sail through. The fact that it is only temporarily being removed is a great relief to the locals who feared that it would damage the history of the place.
Despite this, there are many controversies around it as many feel that the bridge has a long history attached to it and is now a national monument. So removing it for materialistic pleasure is not justified to the emotions of the people. In 2014, the bridge also went through major renovation which took three years to complete. It was that time when the officials confirmed that the bridge will not be dismantled again but then after this announcement, the public yet again seems to be disappointed.