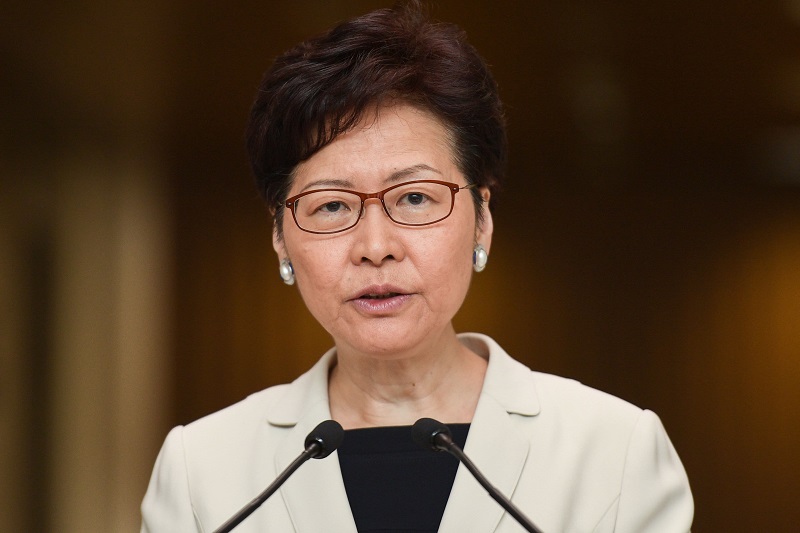 covid cases put hong kong on testing grounds stresses the its leader carrie lam
Covid cases put Hong Kong on testing grounds stresses the its leader Carrie Lam
Hong Kong -Covid-19 cases are surging in Hong Kong, making it difficult for the Chinese administrative region to sustain on its own. The surging cases are testing the capabilities of the region, says Hong Kong's leader Carrie Lam.
She said that the recent round of admissions of Covid positive patients is a heavy blow on medical stability. It has resulted in overwhelming the given capacity of Hong Kong as a region. The daily infections have reportedly multiplied 13 times in the last two weeks.
As per the available data on the website, at the start of this month, there were merey 100 cases that were reported while the cases have reached over 1300. Authorities are having a difficult time dealing with the sudden surge of cases and it further deepening the pandemic crack.
Related Posts
On Monday, the leader said that her government is ready to coordinate with Chinese officials to deal with these issues. She asserted that when the two come together, it was be possible to tackle the "aggravating situation" especially; after China promised of helping the city with testing and other Covid-19 related efforts.
The onslaught of the fifth wave of the epidemic has dealt a heavy blow to Hong Kong and overwhelmed the city's capacity of handling," she said while also adding that this has increased the time duration for patients to go into isolation to get treated. The leader explained that the present situation is highly undesirable and the government is worried about how to tackle all of it. Henceforth, the top officials from the Hong Kong government will be coordinating with the central government so that the testing, treatment, isolation facilities, and everything else can be enhanced.