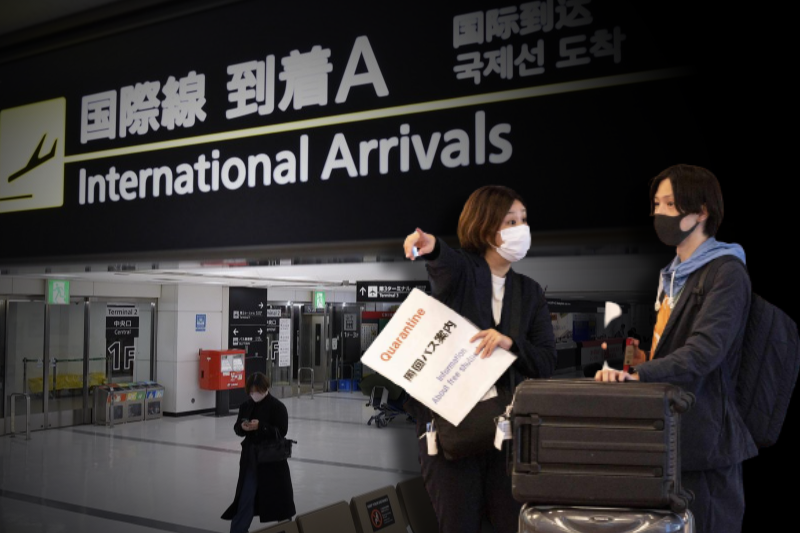 covid 19 outbreak japans covid 19 foreign entry ban spurs protests
Covid-19 outbreak: Japan's COVID-19 foreign entry ban spurs protests
With the infection count surging rapidly in Japan, the government imposed tight border restrictions on non-resident foreigners. However, several countries demonstrated against the new restrictions.
People urged the Japanese government to reconsider the measures they have imposed. They said that the new measures lack scientific research.
On Saturday, new Covid-19 cases topped 50,000 in Japan, setting a record for the fifth day in a row. A group initiated the "Stop Japan's Ban" protest on Twitter. The group started the protest because foreign exchange students and business people were barred from entering the country. People from various countries, including Mongolia, Poland, India, and Malaysia, gathered in front of Japanese embassies.
Related Posts
The protests came amid an anti-coronavirus entry ban that has been in place since November 30 in the country. The ban was imposed because the country confirmed its first case of an omicron variant of Covid-19 on November 30. This month, the entry ban was further extended until the end of February as the number of Covid-19 cases increased one hundredfold in three weeks.
More protests were held recently in Germany, Austria, Spain and Argentina, as well as in Tokyo in front of the Japanese prime minister's office. Demonstrators claimed that most exchange students have had Covid-19 booster shots. They said that they would adhere to necessary anti-virus measures in Japan. They reportedly urged the administration of Prime Minister Fumio Kishida to clarify when all foreigners would be allowed to enter again.
Reportedly, Japan has fully vaccinated almost 80% of its population. However, an increasing number of people are vulnerable to Covid-19 infections as they got their shots more than six months ago. Many areas in Japan have been struggling with what has become the country's sixth wave of infections. Japan's cumulative total of Covid-19 infections recently exceeded 2 million.