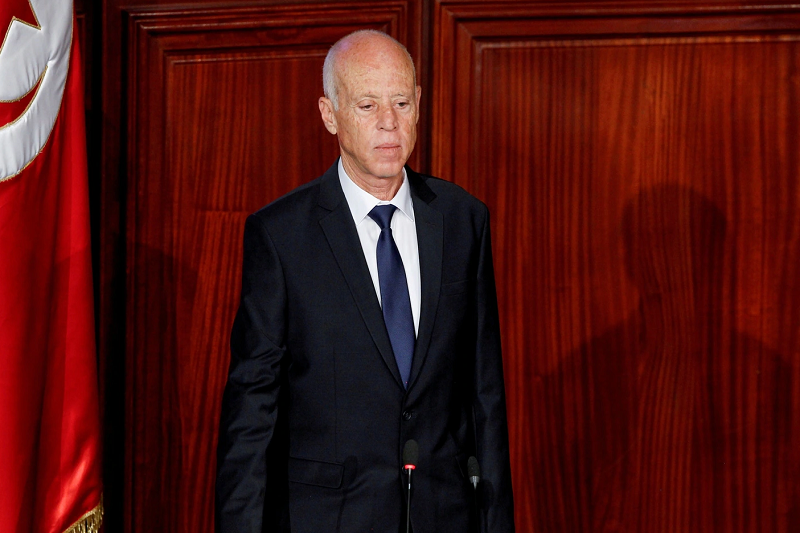 tunisian court rules in favor of electoral corruption by politicians
Tunisian Court Rules In Favor Of Electoral Corruption By Politicians
Finally, justice will be served as a Tunisian court has announced that 19 politicians, including Islamist parliament speaker Rached Ghannouchi and four former prime ministers, will be prosecuted for 'electoral crimes'.
Ghannouchi is the leader of the Islamist Ennahdha Party. Also arrested includes the head of the Heart of Tunisia Party, Nabil Karoui. Also included in the list are the following-four former Tunisian prime ministers – Youssef Chahed, Elyes Fakhfakh, Mehdi Jomaa, and Hamadi Jebali, who is also a senior Ennahdha figure.
The court has found many of them in violation of the election campaign laws. It was further seen that most of them have indulged in using social media to illegally campaign and campaigning during a period of election silence. A formal statement by the court does say that other politicians had not been referred for prosecution because further legal procedures and investigations were required.
Related Posts
Surprisingly, President Kais Saied had also been named in a previous report. He had apparently made a statement that "no one is above the law and all those who had committed crimes against the Tunisian people must be brought to account."
This was done when he had sacked the then-Prime Minister Hichem Mechichi and suspended parliament, which was chaired by Ghannouchi, in a move widely described as a "power-grab" and a "coup." He also lifted immunity for MPs and arrested a number of political opponents.
In September 2020, the general public was seen protesting against the brazen seize of power by President Kais Saied. Crowds shouting slogans 'return to legitimacy' and 'stop this coup' have rocked the country in many places. Saied went out in July and seized power in the government, leading to mayhem and chaos. Having assumed executive authority, he had sacked the PM and suspended the parliament too. For the first time, Police appear to be taking no sides; treating both sets of protesters equally, standing between the two camps outside the ornate belle epoque theatre on Habib Bourguiba Avenue. Tunisia has not experienced sound and solid governance in a long time.