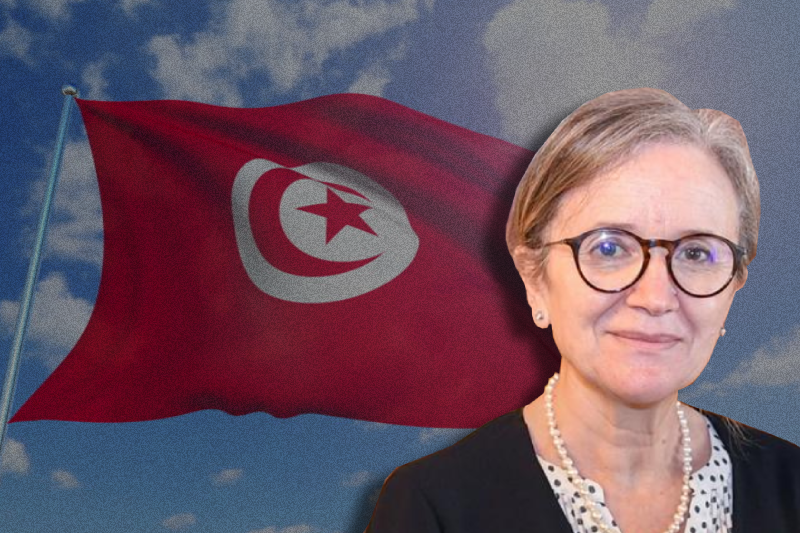 tunisia gets first female pm president saied appoints najla bouden two months after seizing control
Tunisia gets first female PM: President Saied appoints Najla Bouden two months after seizing control

Tunisia – Najla Bouden Romdhane has become the first female prime minister of Tunisia. The geologist was appointed as PM-designate on Wednesday by Tunisian President Kais Saeid, two months after he dismissed the government and suspended Parliament in an apparent 'coup' to seize the power of Tunisia. Bouden will now form a government, however with limited executive authority.
Who is Najla Bouden?
An unknown personality in the political arena of the North African country, Najla Bouden is a university lecturer in geology. The newly elected prime minister was born in 1958 and has been an academician at the National Engineering School of Tunis and also held the post of World Bank Program Execution Officer at the Tunisian Ministry of Higher Education and Scientific Research.
Announcing the new head of government, Saied said while addressing Ms. Bouden, "Given the exceptional situation the country is going through, I decided to entrust you with forming a new government." He added. "We will work together with a strong will and determination to eradicate corruption and put an end to the chaos. I hope you will manage to propose the composition of the government in the coming hours or days, in accordance with the provisions of the last exceptional measures."
Related Posts
According to President Saied, the new government headed by Bouden will have its top prioritized tasks as fighting corruption, preserving fundamental rights of people like the right to health and education. On July 25, Saied had sacked prime minister Hichem Mechichi and his government, suspended the Parliament, revoked the immunity of MPs and seized absolute power. The move was widely criticized by opponents creating a political deadlock in Tunisia for months, worsening the crisis in the country amid pandemics and economic crashes.
Political scientist Slaheddine Jourchi has welcomed the appointment of a female prime minister but has also warned against the daunting tasks ahead. "When we look at the CV of this lady, who is a geologist without other specializations or experience in sensitive roles, I don't know how well she will be able to tackle these enormous, complex issues," he said. He added that by appointing Bouden, President Saied "has avoided nominating a politician or anyone with a minimum of political experience. He doesn't want a rival or anyone with political opinions, who could enter discussions with him over the important decisions to come."