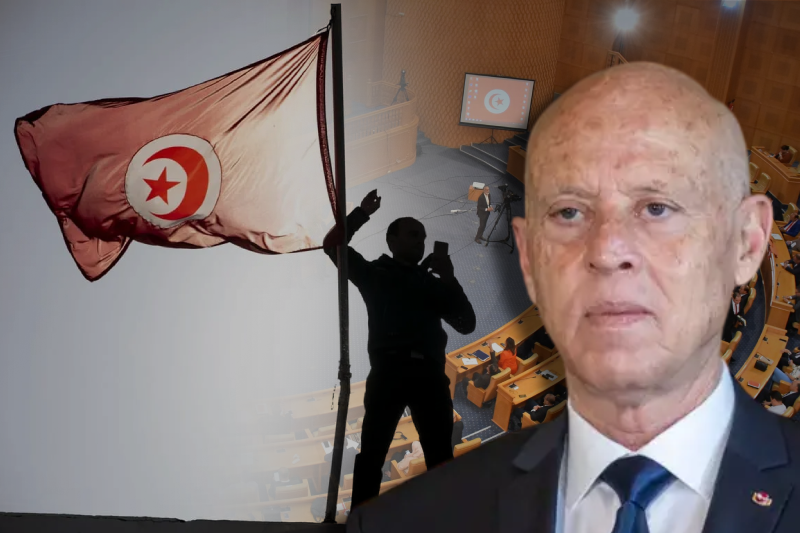 autocratic saied promises to maintain constitutional sanctity as tunisian president
Autocratic Saied Promises To Maintain Constitutional Sanctity As Tunisian President
– TUNISIA. Despite mass protest against his dictatorial leadership and unfair selection, the new President Kais Saied has taken to the office and has already put in special measures for wielding legislative and executive power, without a legitimate parliament to curb him actions
The suspended Parliament has not been reinstated since July of this year. Despite mass protest, no PM was also elected for the government. Saied is determined to amend the Tunisian political system with literally no one to stop him right now.
Rightfully, Saied has been accused of indulging into the coup. He seized executive power and now has got himself elected, without the support of the Tunisian public. Tunisia was only able to adopt democracy in the 2011 revolution. The times are running back into the dark ages of autocratic rule. While his office has made a statement that he will be working through all the elements of the existing constitution that do not contradict the exceptional measures he has declared. But there is no merit in his promises.
Related Posts
Crowds shouting slogans 'return to legitimacy' and 'stop this coup' have rocked the country in many places. Saied went out in July and seized power in the government, leading to mayhem and chaos. Having assumed executive authority, he had sacked the PM and suspended the parliament too.
For the first time, Police appear to be taking no sides; treating both sets of protesters equally, standing between the two camps outside the ornate belle epoque theatre on Habib Bourguiba Avenue. Tunisia has not experienced sound and solid governance in a long time. In an earlier statement, a Saied adviser had told the media that this month itself, the president would be considering suspending the 2014 constitution and putting a new version to a referendum. The referendum never went with the masses well in the first place.