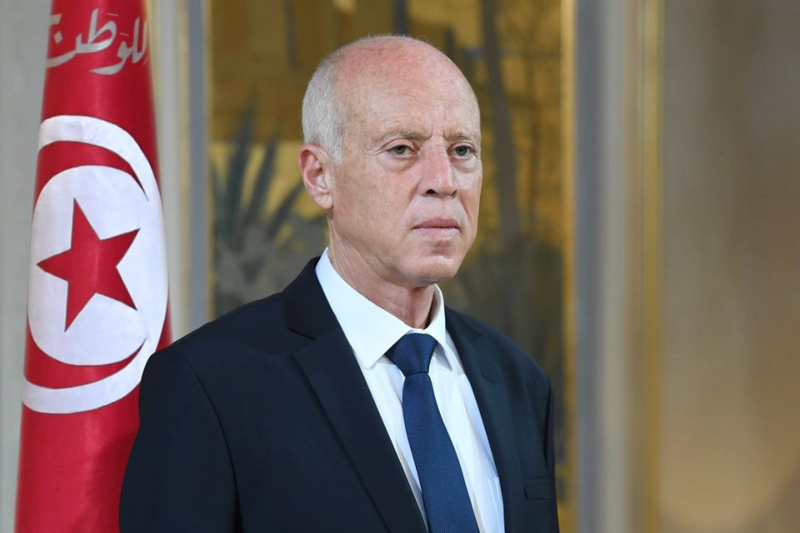 tunisian president kais saied
Tunisian President pledges to address money laundering
Recently appointed Tunisian President Kais Saied has pledged to address the burning issue in the country which circles money laundering and economic crisis. He accuses 460 businessmen and their associated companies of plundering 13.5 billion dinars of public money. It is approximately $4.8 billion.
In a video which was posted on Facebook through President's official account, he says, 450 people have robbed this country according to a report by the National Fact-Finding Commission on Bribery and Corruption and it is all documented and identified. This theft amount is required to be returned to the state.
The President has created a force through which he contracted all the major traders and advised them to reduce prices of goods and warned them against hoarding. Another task force is dedicated to the management of Covid-19 restrictions and crises.
President #Kais_Saied tasks Mr. Hichem Mechichi with forming a government. #TnPR

— Tunisian Presidency – الرئاسة التونسية (@TnPresidency) July 25, 2020
Amidst the political chaos in the country, the Foreign Minister of Tunisia, Othman Jerandi and Sheikh Abdullah bin Zayed, the UAE's Minister of Foreign Affairs discussed the president's actions which were responsible to tackle the health and economic implications of Covid.
Mohsen Dali, the prosecution's spokesman says that suspected illegal funding of the 2019 elections is focused on the foreign financing and acceptance of funds of unknown origin. Protestors in Tunisia were seen holding placards with slogans that read 'coup d'etat' outside the parliament building.
Looking at the past, Tunisia has had 9 governments in the last 10 years. Even their first prime minister, Elyes Fakhfakh, was caught in a financial scandal, and Saied forced his resignation before a vote of no confidence could be taken and put forward his candidate. That candidate was Hichem Mechichi, which now he is replacing. The move was seen as a way to break down the party system and install loyal technocrats able to steer the economy and government.
Related Posts