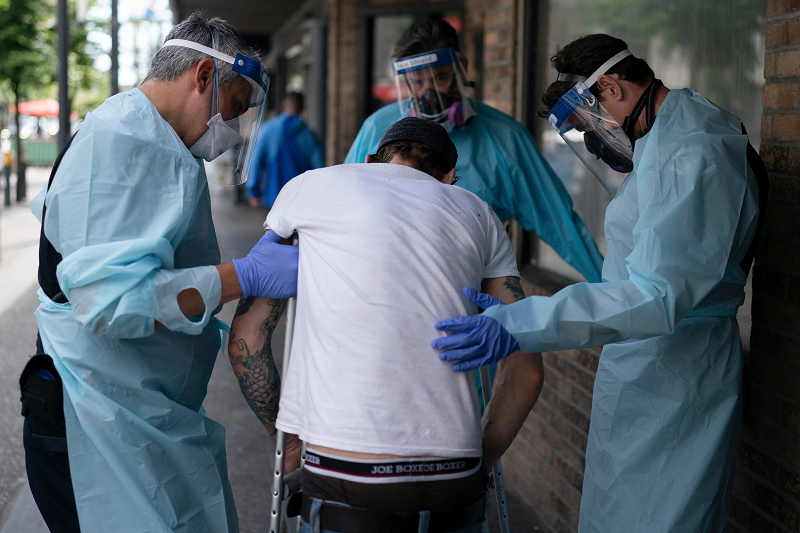 canada allows decriminalizing of some drugs in british columbia
Canada allows decriminalizing of some drugs in British Columbia
Canada's government has announced to allow the province of British Columbia to conduct a three-year experiment of decriminalizing possession of small amounts of drugs. The Canadian government is hoping that it will help stem a record number of overdose deaths as the step has been taken to ease the fear of arrest by those who need help.
The policy is stamped by federal officials, and it doesn't legalize the substances, but Canadians on the Pacific coast who possess up to 2.5g of illicit drugs will not be arrested or charged.
The three-year exemption is effective from 31 January onwards. It will apply to drug users aged 18 and above. It includes methamphetamine, opioids, cocaine, and MDMA, also known as ecstasy.
Related Posts
"Stigma and fear of criminalization cause some people to hide their drug use, use alone, or use in other ways that increase the risk of harm. This is why the Government of Canada treats substance use as a health issue, not a criminal one," said Dr. Theresa Tam, Canada's chief public health officer.
Dr. Bonnie Henry, the province's health officer, said that with the policy, the government is taking an important step forward to remove the fear, shame, and stigma.
Also Read: All you need to know about Canada's new budget
"This is not one single thing that will reverse this crisis but it will make a difference," she said.
British Columbia is the only Canadian province to have an exemption from Canada's drug laws.
The federal minister of mental health and addictions said that the experiment could serve as a template for other jurisdictions in Canada.
"This time-limited exemption is the first of its kind in Canada. Real-time adjustments will be made upon receiving analysis of any data that indicates a need to change. For too many years the ideological opposition to harm reduction has cost lives," she said.