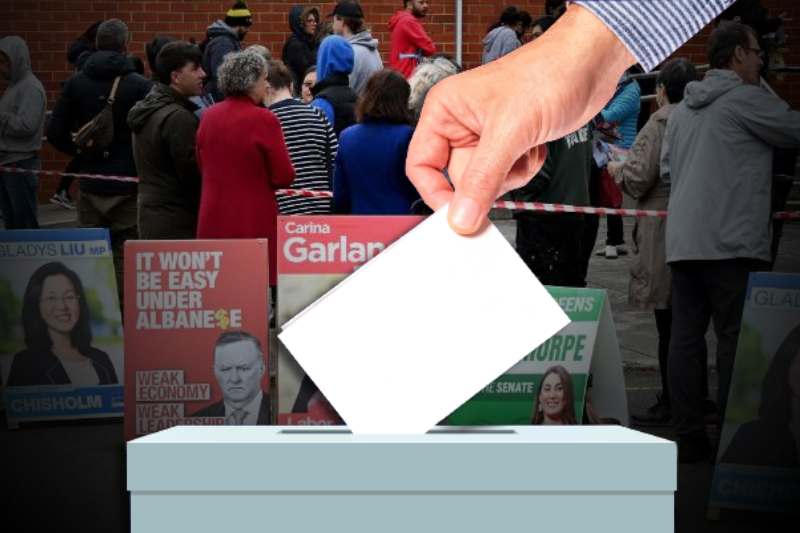 australia shows a color riot ahead of election decision 2022
Australia Shows A Color Riot Ahead Of Election Decision 2022
There is a riot of colour on display in Australia where a compulsory vote is going to decide the future of the country. Scott Morrison is asking his country to opt for his coalition government. Chances look bleak after the faux pas in Covid 19 where there was hue and cry over immigrant handling, sexual harassment charges levied on his own administration and more.
Also Read: Australia's election: How the climate is making the country more uninhabitable
Morrison's main rival is Anthony Albanese, a Labor Party veteran who inherited the party leadership after his shell-shocked predecessor stepped down following the 2019 election loss. Labor Party is offering much more than the Coalition government was offering earlier.
With this is also standing the Independents in teal colour. Backed by the millionaire founder of "Climate 200," they are all for their "blue" Liberal views with "green" beliefs.
It's a close race but a majority might be able to help declare a winner sooner than expected. If we don't want a coalition government, then any one party would need at least 76 seats to govern outright — any less and they'll have to negotiate with smaller parties and Independents to secure enough support to form a minority government.
The decade old Australian tradition continues- sausages cooked with bread called the democracy sausages. Casting the vote is a huge carnival and there are reasons for each to be selling their 'good' candidates. One can see volunteers wearing party colors hovering nearby. They are 'happy to help' waiting to push "how-to-vote" cards into the hands of anyone they suspect could be undecided.
Also Read: Monkeypox: Cases being probed in Europe, US, Canada and Australia
There has been typical betting like that in a horse race. The only difference is that the
Australian elections are typically a two-horse race between the Liberal-National coalition and the Labor Party — and while their policies seem similar, they are some important distinctions.