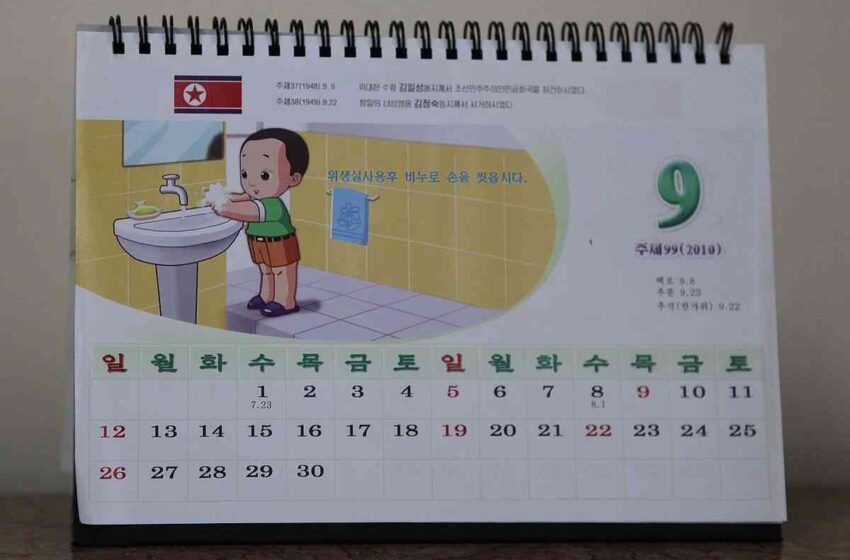 10 bizzare things about north korea
10 Bizzare things about North Korea
To put it mildly, North Korea is one of the most bizzare countries on the planet.
In the Korea, there exist strange regulations and institutions that think the regime's deceased founder, Kim Il-sung, still controls in spirit form.
The ten strangest things in North Korea are listed below.
1. The North Korean calendar is based on the birthday of its founder.
For the rest of the world, it may be the twenty-first century, but in North Korea, it is still the 106th Juche year. The North Korean Juche calendar starts on April 15, 1912, when its founder Kim Il-Sung was born.
2. It only has three television channels.
With everything under observation, it's clear that the North Korean leadership has a tight grip on its media. There are just three television channels to select from, with the government controlling all programming.
Also Read: North Korea Fires 'Unidentified Projectile' Off East Coast, Says South Korea
3. Nightly power cuts
You know how irritating power outages can be. Consider the situation in North Korea, where the entire country is dark at night. The state's energy issue appears to be the reason for its inability to offer enough electricity to houses. After a photo of North Korea taken from orbit went viral, this was revealed.
4. Elections in which there is just one candidate to vote for.
It's somewhat amusing that elections are held every year, given the country's totalitarian system with the same family reigning since 1948. There is only one choice available to voters. Each district has only one candidate on the ballot, whether it's for a mayor, province governors, or local assembly.
5. For their children, parents must provide desks and chairs.
Parents who send their children to school must supply their own desks and chairs. Some kids are also required to perform arduous government chores, such as collecting discarded materials.
6. The three generation punishment.
The three-generation punishment rule is a terrifying reality in a country that can't take any criticism from its people. If one individual commits a crime, his entire lineage is imprisoned, including grandparents, parents, and children.
Also Read: Suspected ballistic missile fired into sea by North Korea, panic waves felt in South Korea and Japan
7. You may be imprisoned for being creative.
Kim Jong-il allegedly kidnapped a film director, Shin Sang-ok, and his wife, actress Choi Eun-hee, in 1978 in order to inject innovation into North Korean films. After nearly a decade of being detained against their will, the pair eventually gained the dictator's trust and escaped during a trip to Austria to promote North Korean films.
8. The village of propaganda.
A "propaganda village" exists on the North-South Korean border, just like so many other propaganda initiatives. To terminate the war and serve as a buffer zone between the two countries, the Korean Demilitarized Zone was formed in 1953. Kijong-dong, the village that boasts of North Korea's economic achievement, is located on this border.
People who have watched the village from South Korea have said that it is a ruse with no one living there and only the odd sightings of street sweepers. It's thought to be a staged development to entice South Korean defectors and scare the country.
9. Only 28 websites are accessible to North Koreans.
Citizens of North Korea are only allowed to visit 28 websites on the internet. For individuals having access to a computer, their intranet, known as "Kwangmyong" or Bright, through which internet is accessed, is free to use. However, computers are exceedingly expensive, and purchasing one requires prior government approval!
Also Read: North Korea's Kim seeks to mend relations with South Korea's Moon while shrugs off the US
10. The body of Kim Jong-Il has been preserved.
The North Korean dictatorship has gone to great lengths to establish itself as the country's sole owner. The country has preserved North Korea's late leader Kim Jong-body Il's in a glass tomb, which tourists can see. They are also obligated to bow at his feet and arms.
The life of North Koreans is nothing but misserable and there are no hopes for them to live a happy life till dictatorship exists.