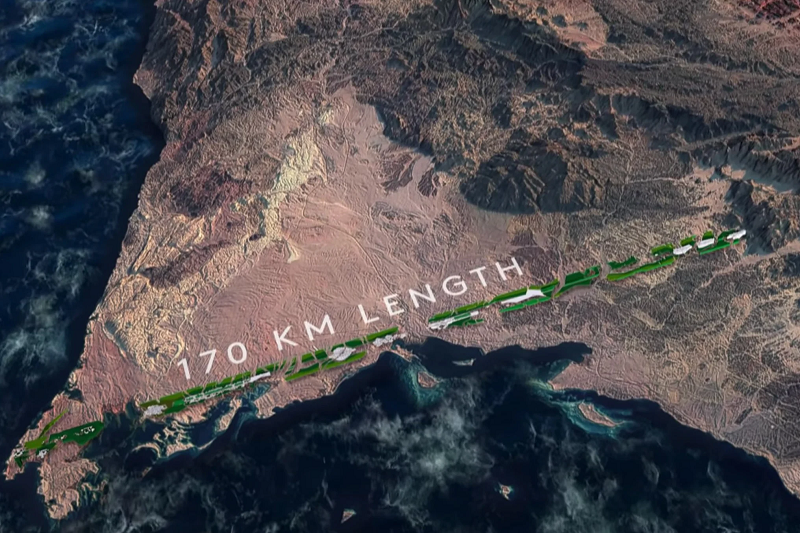 why is saudi arabia building a 170 km long linear city
Why Is Saudi Arabia Building A 170 Km Long Linear City?
The Line: An Urban Project
In January 2021, Saudi Crown Prince Mohammed bin Salman announced 'THE LINE'- an urban living plan stretching from the mountains of northwest Saudi Arabia to the Red Sea as a cornerstone of Saudi Vision 2030.
Also Read: Top 10 universities in the UAE you need to know about
An Eco-Friendly Metropolis
Unlike the other metropolises worldwide, the city of a million residents will be powered by 100% clean energy and will preserve 95% of nature within NEOM.
It aims to contribute 3,80,000 jobs in the future and USD 48 bn to domestic GDP by 2030.
A Revolution In Urban Living
The 170 km linear belt of hyper-connected Al-enabled communities will be built around nature and will have no roads and cars.
The city will be structured in three levels, where all essential daily services will be within a five-minute walk, and no journey will be longer than 20 minutes.
The Three Layers
The communities will be powered by Artificial Intelligence (Al) and will follow zero cars, zero street rules. It will also offer ultra-high-speed transit and autonomous mobility solutions that will make travel easier.
The three layers are following:
Pedestrian Layer
Service Layer
Spine Layer
Also Read: Top 10 powerful businesswomen of 2022
Redefining Sustainability
THE LINE will consist of carbon-positive urban developments with zero carbon emissions. It will be powered by 100% clean energy, providing pollution-free and sustainable environments for residents.
Work In Progress
Flagged off in quarter 1 of 2021, this project is one of the most complex and challenging infrastructure projects in history. NEOM expects the project would cost between $100 to $200 billion.
Also Read: Top 5 Biggest Oil Producers In The Middle East In 2022