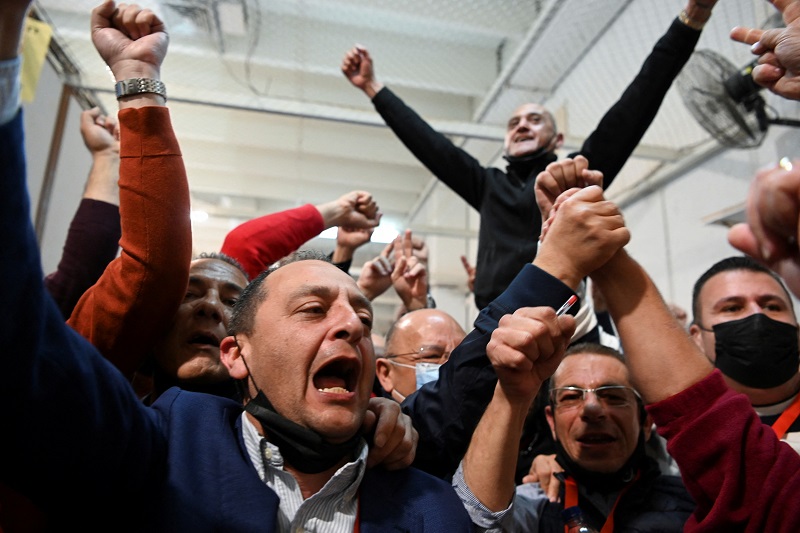 malta's labour party claims victory in parliamentary election
Results expected today in Malta's general election
Provincial results are expected on Sunday as voting gets underway in Malta's general elections. People queued outside polling stations in the capital, Valletta, with voting starting at 7 am (06:00 GMT). Pre-poll surveys indicated a victory for the incumbent government, which campaigned on its economic track record and handling of the coronavirus pandemic.
Labour party Prime Minister Robert Abela banked on his party's economic record during nine years of power and management of the pandemic. He is popular despite concerns about corruption and the brutal assassination of a journalist.
The high-level corruption was exposed by journalist Daphne Caruana Galizia, who got killed by a car bomb in October 2017.
Last year, a public inquiry revealed that the state under then-Prime Minister Joseph Muscat maintained a "culture of punishment" for those who wanted to silence him.
Muscat stepped down in January 2020 after huge public protests at his attempts to shield allies from probing the journalist's death. He was replaced by Abela.
Related Posts
The new prime minister made moves to strengthen governance and press freedom, although Caruana Galizia's family and anti-corruption campaigners said whatever he had done was not enough.
At a final rally on Thursday, Abela asked flag-waving supporters to trust him with his first mandate so he could continue changing things.
On the other hand, Opposition's Nationalist Party leader Bernard Grech kept up the pressure, demanding further actions and questioning the government's development deals.
Grech, while addressing his supporters on Thursday, warned the masses that the country's democracy was at stake.
Meanwhile, analysts said that the voter turnout was lower this year, in a country where it normally tops 90 per cent. The elections are overshadowed by worries over the impact of Russia's invasion of Ukraine last month.
Malta was grey-listed last year by FATF — the international anti-money-laundering organisation.