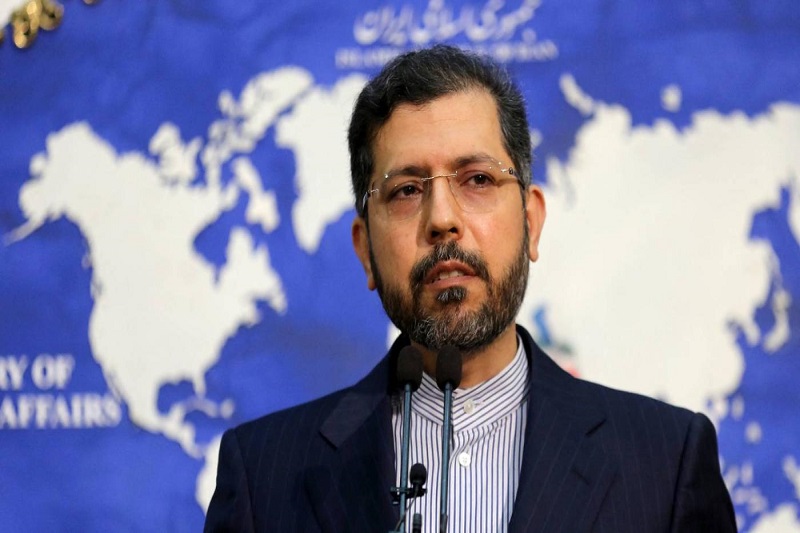 iran sets conditions on washington if nuclear deal is revived
Iran Sets Conditions on Washington if Nuclear Deal is Revived
Iran – On Monday, Iran expressed that the United States ought to ensure that it won't abandon Tehran's 2015 atomic deal with world leaders again if the agreement revives.
Indirect negotiations between Iran and the United States, which slowed down in June after hardline Iranian President Ebrahim Raisi was elected, are scheduled to happen on Nov. 29 in Vienna to explore ways to restore the 2015 accord.
Foreign Ministry representative Saeed Khatibzadeh stated that the US should affirm that it has the capability and will to give assurance that it won't leave the deal again if the discussions to resuscitate the 2015 nuclear deal succeed," Asharq Al-Awsat reported.
Reiterating Iran's official decision, Khatibzadeh stated Washington should lift all its sanctions forced on Tehran in a correct process and "acknowledge its mistake in abandoning the agreement, Khatibzadeh added.
The Iran atomic accord, officially known as the Joint Comprehensive Plan of Action (JCPOA), was a milestone agreement among Iran and a few world powers in 2015.
Related Posts
The agreement restricts the quantities and types of centrifuges Iran can produce and the extent of its stockpile of enriched uranium they can keep.
The former US President, Donald Trump, pulled out the United States from Iran's atomic deal and forced heavy sanctions on them for violating the JCPOA rules.
According to Council for Foreign Relations, however, the destiny of the arms control deal is in a dilemma following the United States' withdrawal and Iran's refusal. Yet, recently elected leaders in the two nations in 2021 have flagged an eagerness to mend the accord.
The talks on restoring the 2015 Iran atomic accord will commence on Nov. 29 between the nation's top nuclear negotiator, as Western concerns over Tehran's nuclear advances rise.