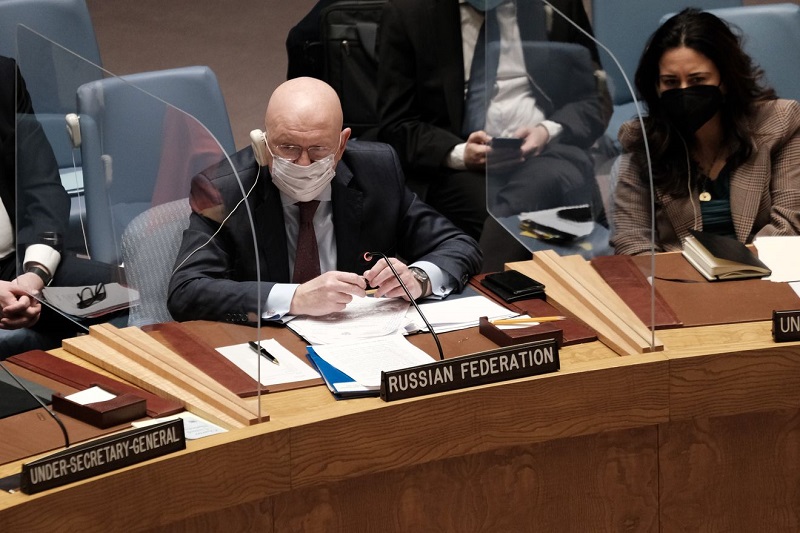 israel refrains from backing unsc resolution against russia
Israel refrains from backing UNSC resolution against Russia
Russia – Israel refrained from backing the UNSC (United Nations Security Council) resolution against Russia despite a request from the Joe Biden administration.
The United States (US) mission reached out to dozens of countries, asking them to back the resolution condemning Russia's invasion of Ukraine. According to The Times of Israel, non-security council members were still able to co-sponsor the resolution even if they could not vote on it. Eighty-one countries answered the US call and signed on as co-sponsors to condemn Russia's invasion of Ukraine. The resolution condemned Russia's "aggression" against Ukraine and demanded the immediate withdrawal of its troops. However, the Israeli mission referred the matter back to Jerusalem for further guidance. Subsequently, Israel avoided joining in such a strong gesture against Russia.
Eleven of the council's 15 members voted in favour. However, Russia vetoed the resolution. Subsequently, the US released a joint statement with the vast majority of the resolution's co-sponsors condemning Russia. The statement said, "Russia has abused its power to veto our strong resolution. But Russia cannot veto our voices. Russia cannot veto the Ukrainian people."
Related Posts
Israel is in a tough spot over the Russia-Ukraine crisis. Israel is one of the few countries that maintains relatively warm relations with both countries. Israel has close ties with Russia because it controls the airspace over Syria.
On Thursday, Russia launched air and ground assaults on Ukraine. Israeli Prime Minister Naftali Bennett has avoided condemning Russia. However, the country expressed concern regarding the invasion and offered humanitarian help to the Ukrainian people.
After Putin declared war on Ukraine, large explosions were heard in Kyiv and Kharkiv regions of the country. Putin accused the US and its allies of ignoring Russia's demand to prevent Ukraine from joining NATO (North Atlantic Treaty Organisation).
Joe Biden reportedly held a phone call with Ukrainian President Volodymyr Zelensky after explosions were heard in the country. The US government and the European Union (EU) also imposed sanctions on two Russian banks and Moscow's sovereign debt.