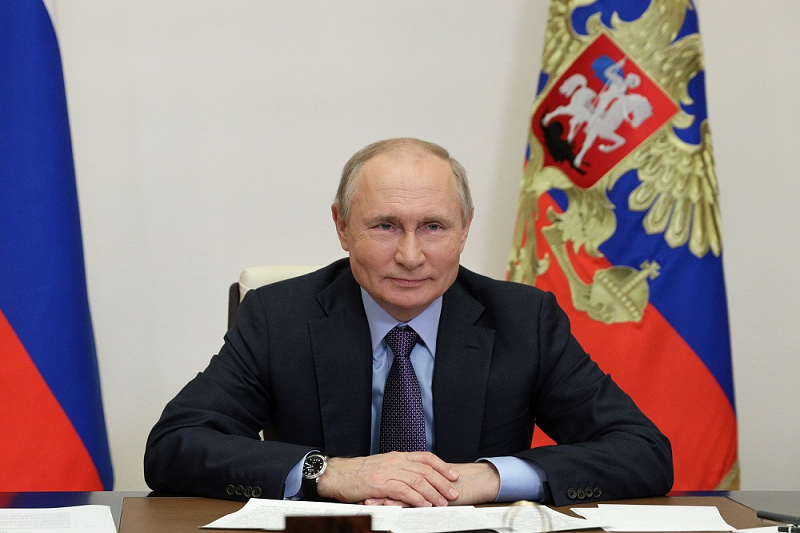 putin moves into ukraine over separatist request to avenge kyiv
Putin Moves into Ukraine Over Separatist Request to Avenge Kyiv
Ukraine -Ukrainians on the border had prepared themselves for the worst. Today, Vladimir Putin has announced war on Ukraine. Confirmed reports are coming in that Putin has asked Ukrainian forces to back off, put their arms and leave without putting up a fight.
"Lay down your weapons"– comes with an assurance that they can leave the battlefield without any hinderance. Explosions could be heard in various parts of Ukraine, as soon as Putin's threat was communicated through the country. With an army of 1,50,000 t0 2,00,000 soldiers, all threats to sanctions and diplomatic talks have failed to deter a war in the 21st century.
In his television decision at 6 am in morning in Moscow, Putin declared his decision for a military movement in Ukraine. Earlier on, the Kremlin is known to have said that in fact, rebel leaders in eastern Ukraine had asked Moscow for military help against Kyiv. 
Related Posts
According to AFP reporters, 30 minutes prior to Putin's televised statement, explosions were heard in the eastern parts of Ukraine. World leaders have called on Russia to feel responsible for 'catastrophic loss of lives' and the resulting sanctions.
In no simpler words, has US President Joe Biden immediately warned of "consequences" for Russia and said the world would "hold Russia accountable" for its actions. Additionally, the NATO's chief condemned Russia's "reckless and unprovoked attack' on Ukraine.
On its part, Ukraine is vulnerable and has asked the world leaders and people of Russia, 'not to support a war in Europe.'
Strangely, as the Ukrainian President Volodymyr Zelensky has tried to contact Putin and avert war, there has been no answer to his repeated phone calls. Meanwhile, Putin's spokesman Dmitry Peskov has stated in public eye that the separatist leaders of Donetsk and Lugansk sent separate letters to Putin, asking him to "help them repel Ukraine's aggression".