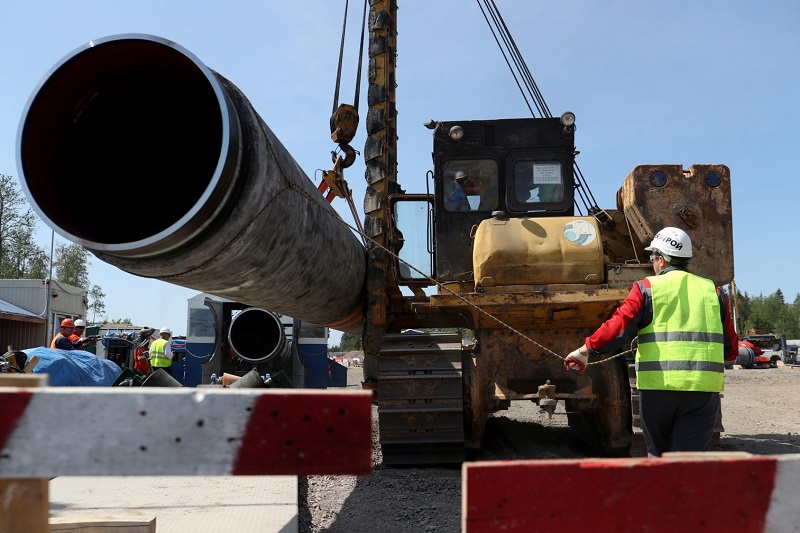 germany hauts certification of gas pipeline to criticize russia ukraine crisis
Germany hauts certification of gas pipeline to criticize Russia-Ukraine crisis
Germany – In a significant move against the inching steps of Russia towards Ukraine, Germany has announced halting the certification of Nord Stream 2 gas pipeline on Tuesday.
The German chancellor Olaf Scholz asserted yesterday that this step is in confidence with the decisions taken by the West against Moscow over the Ukraine crisis. The decision was soon criticized by Moscow.
The German government took this decision after the Russian president recognised two independent breakaway regions in eastern Ukraine which could lead to an increase in human rights violation and is also a violation of international law.
Related Posts
On Tuesday, Vladimir Putin completely neglected the implications of this decision and went ahead with recognizing the two regions, something that the majority of the west was ignoring till now, and ended up creating havoc in the region.
Post the announcement, the German chancellor said, ""Now it's up to the international community to react to this one-sided, incomprehensible and unjustified action by the Russian president."
He also added that with this, they had to send a clear signal to Moscow that such actions will not be encouraged in near future and will meet with consequences. Germany has stayed out of the matter for the most part and resisted not to pull the plug on the project but as things are shaping in Ukraine, it was forced to take the call. It was after the United States already tried to create pressure on Moscow to stop its movements towards Ukraine and failed.