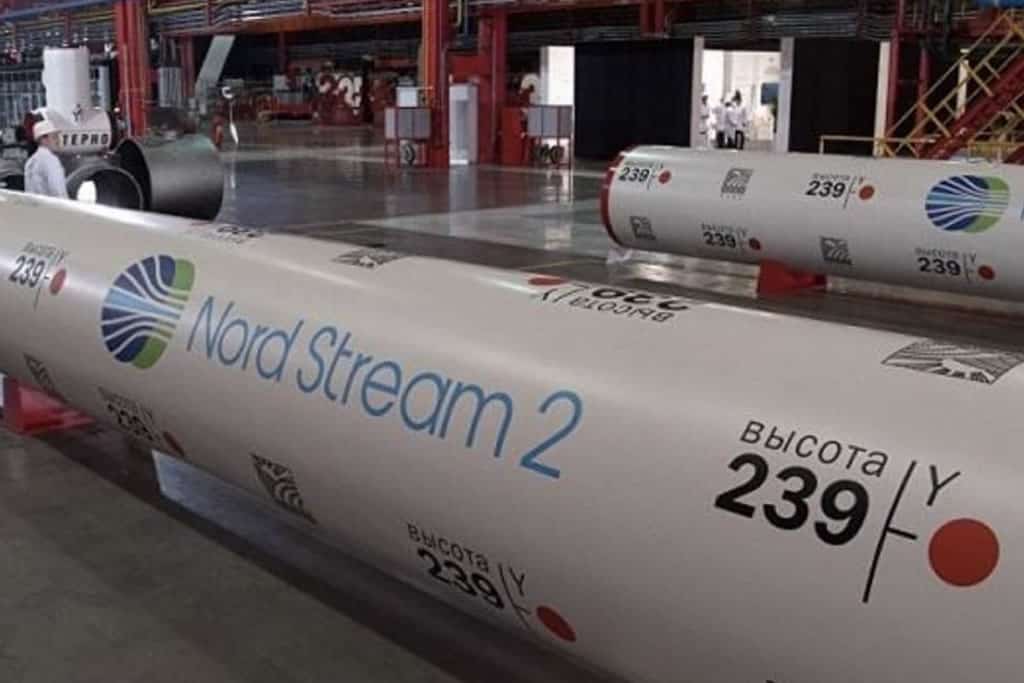 Nord Stream 2 gas pipeline project: How likely it is that Germany will withdraw from the Russian pipeline
Last updated on March 7th, 2023 at 06:47 am
After Kremlin critic Alexei Navalny was poisoned and reached Berlin for treatment after much halting and barricading by Moscow, Germany has stood firm by the Putin opponent and questioned Russia of its alleged role in Navalny's poisoning. German Foreign Minister Heiko Maas said, "I hope the Russians don't force us to change our position on Nord Stream 2." The statement was as shocking as an earthquake for the Russian pipeline project, and a major showcase of the intensifying row between Moscow and Berlin over Navalny's poisoning.
Nord Stream 2 pipeline has always been a controversial project. The pipeline runs under Baltic Sea and brings Russian gas to Germany directly. The project is aimed to provide cheap energy to Germany as it phases out coal and nuclear resources. Critics have always maintained that this makes Germany too reliant on Russia for energy, a country that is politically too unreliable.
"I hope the Russians don't force us to change our position on Nord Stream 2."

German Foreign Minister Heiko Maas
The German foreign minister has called on Russia to investigate the nerve agent poisoning of Navalny or the implications can be as dire as axing the Nord Stream 2 project. Navalny is currently being treated at a hospital in Berlin after he was brought in comatose from poisoning. He has come out of coma but is still in critical condition.
Germany Chancellor Angela Merkel has hardened her view on the pipeline and is considering the support for Nord Stream 2. Just before the announcement of Navalny's coming out of coma by German doctors, Angela Merkel released a statemen on Monday through her spokesman. "The German chancellor agrees with the foreign minister's comments from the weekend." This was indicative towards withdrawing support from pipeline.
Until last week Germany had maintained the stance of keeping pipeline support and poisoning of Navalny, Russia's most significant opponent leader who is known to be highly critical of Putin, separate entities. But the latest remarks indicate Berlin's hardened attitude towards Nord Stream 2.
Nord Stream 1, the first pipeline was completed in 2011. Nord Stream 2, the second pipeline is almost finished and is scheduled to go operational in 2021. The total stretch of pipeline id 2,460 km, out of which2,300 km has already been laid.
Merkel and her conservative party were not the initial bearers of this pipeline idea and weren't particularly too enthusiastic about it either. Merkel inherited the project from center-left ex-Chancellor Gerhard Schroder, her predecessor. Schroder is famous to have a "brotherly" relationship with Russian President Vladimir Putin. Even after leaving the chancellor post, Schroder sparked lot of criticism and outrage as he took office in many Russian energy companies. It included being in supervisory board in Nord Stream project.
The project is being opposed by European partners of Germany and US, who argue that it makes Berlin too dependent on Moscow for energy. Merkel's government has been consistently facing criticism over the same. Now with Navalny poisoning the debate has freshened up in Germany regarding future of Nord Stream 2. Many Green Party leaders and conservatives are calling for scrapping off the project. But that already bulk of project has been completed and around €8bn invested, the pulling plug on project will hamper Europe's image as a safe investment place. Also axing the pipeline will not solve Germany's energy supply problem.
The fact that US and European leaders oppose the project, it can come quite handy for Merkel. The best way out for Merkel from project is to quietly withdraw, and let American and EU critics kill the pipeline project. This will save Berlin's image and maybe even save it from the bill.
Also Read:- Anger grows against churches as second wave hits South Korea